Kids Club 13 Special Event
Sid The Science Kid Movie Premiere
American Museum of Natural History
Being a PBS Kids Club Thirteen Ambassador is an amazing experience.
Being a former teacher and mom of three I have come to value PBS more and more throughout the years.
Recently we were invited to a Kids Club Thirteen Members Only Private Screening premiere of
Sid The Science Kid the movie. Of course, Sid the Science Kids the movie was wonderful and stayed true to the television series that is already to great addition to any child's day!
Big thanks to Kids Club Thirteen for another wonderful event.
For future Members Only Events and information on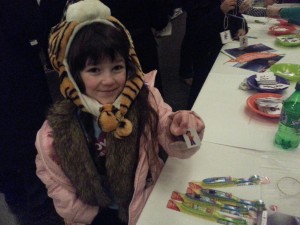 Disclosure: Diane Sullivan is a Kids Club Thirteen Ambassador Blogger.
All opinions are that of Diane Sullivan. Email me at ELGeorgia@aol.com