JANE Now On Apple TV Inspired By Works Of Jane Goodall
Dr Jane Goodall is someone I have followed, watched, and learned from throughout my life. He love and commitment to saving endangered animals is like no other. So when I heard about JANE now on Apple TV+ I had to check it out! JANE is a docuseries based on the work of Jane Goodall and endangered animals.
We recently had the opportunity to sit down and chat with the two leads of JANE, Mason and Ava Louise. Click on the following link to see what they had to say!
https://www.instagram.com/reel/CrExinUpAWD/?igshid=YmMyMTA2M2Y=
Apple TV+ today unveiled the launch date and cast for "Jane," a new 10-episode mission-driven series for kids and families inspired by the work of Dr. Jane Goodall. From Emmy Award winner J.J. Johnson ("Dino Dana", "Endlings," "Ghostwriter"), Sinking Ship Entertainment and the Jane Goodall Institute, "Jane" premieres globally on Friday, April 14 on Apple TV+.
Ava Louise Murchison ("Reacher") stars as Jane Garcia, a 9-year-old budding environmentalist on a quest to save endangered animals. Using her powerful imagination, Jane takes her best friends David, played by Mason Blomberg ("Shameless"), and Greybeard the chimpanzee on epic adventures to help protect wild animals all around the world because, according to her idol Dr. Jane Goodall: "Only if we understand, will we care. Only if we care, will we help. Only if we help, can they be saved."
Cast also includes Tamara Almeida ("Secrets at the Inn"), Dan Abramovici ("Wayne"), newcomer Jazz Allen and Sam Marra ("Stumptown").
"I'm excited about this opportunity and relationship with Apple and Sinking Ship. The program 'Jane' spreads a message of hope and reminds children that the environment is something that we all have to be concerned about while also inspiring them and their parents to make a difference," said Dr. Jane Goodall.
From Sinking Ship Entertainment, "Jane," a live-action/CGI-blended series, is created by company partner J.J. Johnson who executive produces alongside Christin Simms, Blair Powers, Matt Bishop and the Jane Goodall Institute's Andria Teather. 
Rated G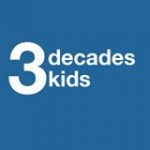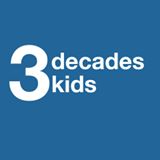 Disclosure: This is a sponsored post. All opinions are that of Diane Sullivan and do not reflect the views of the brand represented in this post. 3decades3kids is an AppleTV+ JANE partner Blog. Contact me at 3decades3kids@gmail.com or at @3decades3kids across social media.