You Are Invited to the Advance Free Screening of Goodnight Oppy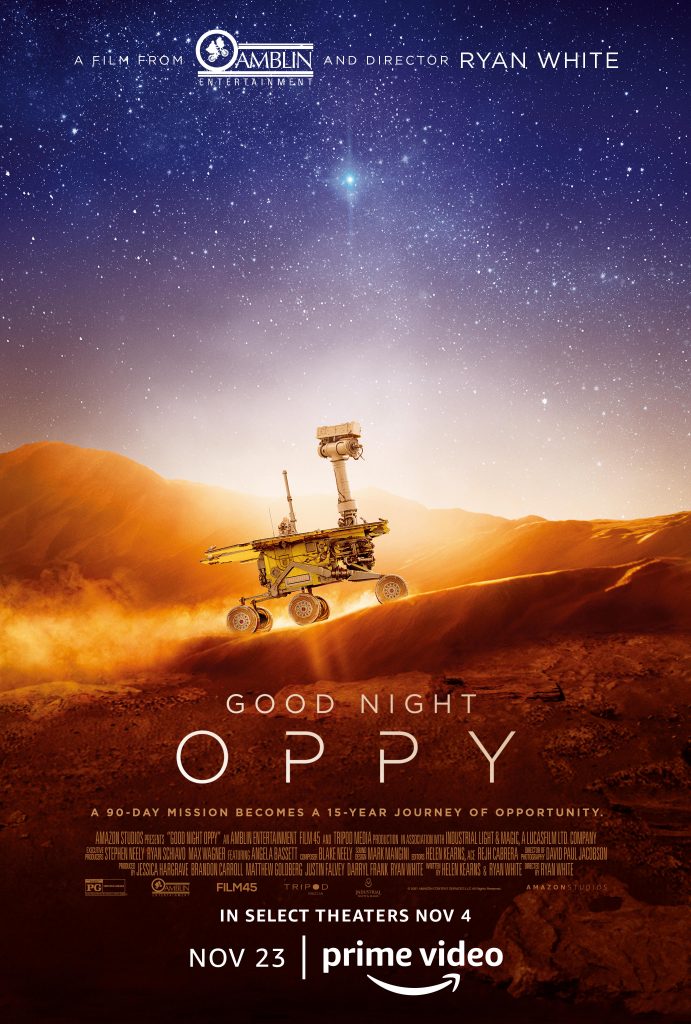 You are invited to the Advance Free Screening of Goodnight OPPY! 
Date: Thursday, November 3rd
Location: AMC Lincoln Square 13
Check in time: 5PM – 5:50PM
Start time: 6PM (no trailers)
Click link for free screening passes: 
https://amazonscreenings.com/3decades3kids
CODE: 3decades3kids
A spaceship in space Description automatically generated with low confidence
Coming to Prime Video on November 23, 2022
Rated PG
Watch Trailer HERE
SYNOPSIS: Good Night Oppy tells the inspirational true story of Opportunity, a rover that was sent to Mars for a 90-day mission but ended up surviving for 15 years. The film follows Opportunity's groundbreaking journey on Mars and the remarkable bond forged between a robot and her humans millions of miles away.
#GoodNightOppy 
#PrimeVideo