Six Flags Great Adventure  Special Drive-Through Safari Experience Now Open
It seems like this year has been just crazy! As a blogger it has been really different for our family. Since we spend so much time at theme parks and traveling it has been so odd to just stay home. Actually, I think this Coronavirus quarantine has kept our family home longer than ever before. So, you can imagine just how excited we were to find out that Six Flags Great Adventure was planning on opening! Great Adventure is our definite go to theme park that is within driving distance from home.   Six Flags Great Adventure Safari adventure as a drive-through experience is NOW OPEN!!  This announcement follows New Jersey Governor Phil Murphy's executive order permitting drive-through events implementing social distancing guidelines. Six Flags Great Adventure's Safari operated as a self-drive-through experience from 1974 through 2012. Since 2013, Great Adventure has offered guided truck tours of the Safari. Returning to a standalone, drive-through format enables guests to enjoy the Safari's 1,200 exotic animals from the privacy and safety of their own vehicles, while allowing for proper social distancing. The theme park is currently finalizing new safety procedures to protect guests, team members, and animals.
Honestly, the Drive Through Safari is something that I have told my children countless stories about since it was how we did it back when I was a kid visiting Six Flags. I have SO MANY fond memories of the animals coming close to the car and seeing so many types of animals as we drove through. I am SO excited that I will be able to share that experience with my own family! We absolutely LOVE the safari at Six Flags and cannot wait to visit and drive through! See you soon giraffes! We have MISSED YOU so much!!
To prevent overcrowding, the Safari experience will require advance registration using Six Flags' new online reservation system. Once the opening date is confirmed, the reservation system will be activated to allow Members, Season Pass Holders, and single-day ticket holders to make reservations at www.sixflags.com/reserve. All tickets must be purchased online and in advance. Sales will not be available at the gate, and guests without advance reservations will not be allowed to enter.
Per state, local, and federal guidelines regarding COVID-19, the theme park and waterpark will remain closed until further notice.
About Six Flags Entertainment Corporation
Six Flags Entertainment Corporation is the world's largest regional theme park company and the largest operator of waterparks in North America, with 26 parks across the United States, Mexico, and Canada. For 58 years, Six Flags has entertained millions of families with world-class coasters, themed rides, thrilling water parks, and unique attractions. For more information, visit www.sixflags.com.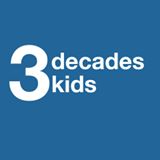 Disclosure: Diane Sullivan/ 3decades3kids is a Six Flags Great Adventure partner blog. All opinions are that of Diane Sullivan and do not reflect the views of the parent company represented in this blog post. Please reach out to Diane at 3decades3kids@gmail.com or across all social media at @3decadeskids.