Trick or treat?  More like trick or trick! Discover spooktacular Halloween surprises for the scariest season of all on Play.Nintendo!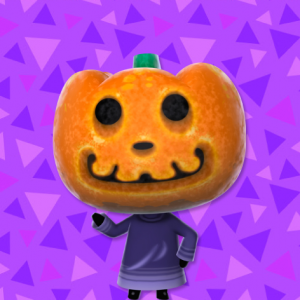 Nintendo and Fun go hand in hand in our house. So with Halloween so close we had to share some fun things going on at PlayNintendo.com  You can find something for everyone. Whether or not you should dress up in Goron Garb or a Big Bomb Outfit in the LoZ: Tri Force Heroes poll (one is particularly great if you are traversing lava in your neighborhood). Can you imagine what happens if you decide to trick-or-treat at Bowser's house in the Mushroom Kingdom trivia quiz (he may have a fiery treat in store). You can find ways to create spooky rooms in Animal Crossing: HHD (spoiler alert: dinosaur skeletons and cauldrons are so in right now). We are totally in!
 While you are on the site check out Why Terror Time is, well, terrifying in YO-KAI WATCH! Also check out how to make sure your pumpkin lets trick-or-treaters know your house is a "Nintendo house"! I"m sure this one will be a biggie in our house. There are some great prank ideas from Jack, such as how to weird out your neighbors and convince people you have a shrink ray. There are fun ways to disguise yourself as Mario (right down to your fingernails). 
So if you are a Nintendo family like we are you definitely want to check out all the fun things Play Nintendo has in store for you! Happy Nintendo Halloween!
Disclosure: Diane Sullivan is a Nintendo Partner. Adam and Emily Sullivan are part of the Nintendo Kid Reviewer Ambassadors Program. No compensation was given for this post. Sample products are sent to our house periodically for the purpose of review. No compensation was given for this post. Please contact me at Diane@3decades3kids.net and @3decades3kids everywhere else. 3decades3kids.net