Nintendo Switch Back To School Event NYC
Everyone around the NYC area is gearing up for back to school. Every store you walk into has school supplies from ceiling to floor. But for us, back to school means we are hanging out with Mario at the Nintendo Store NYC and talking Nintendo Switch games and family fun.
Recently our family was invited to a private event at Nintendo Store NYC where we were treated to a morning of fun that would make any gamer smile from ear to ear! Super Mario Maker 2 for Nintendo Switch was the game of day and we were taught about the Nintendo Switch app where parents can set Parental Limits on their children's game time. You can set it up to shut off  the Switch at a certain time, set it for game time of an hour or two or even use it as a reward system when school begins! Sounds good to me, Mario! We are definitely going to test it out around here.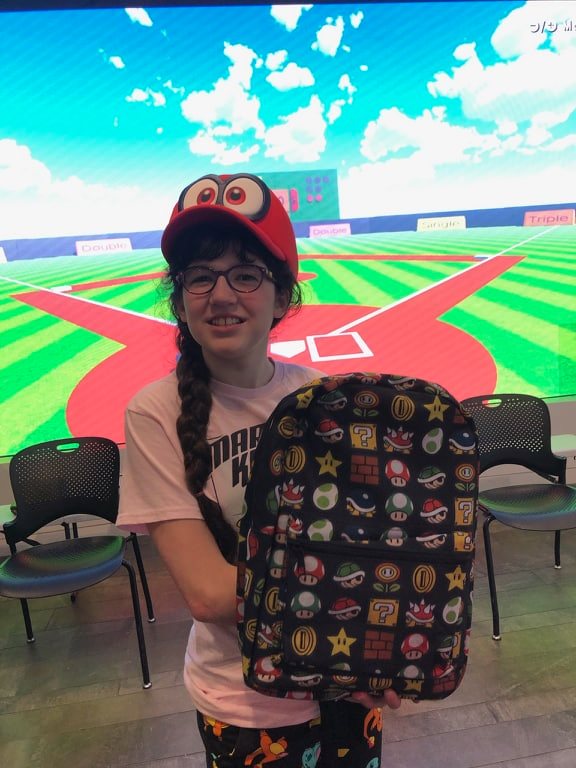 As for the kids, they were more concerned with some awesome Nintendo DIY pencil box crafts and of course gaming! Emm and Adam were among the gamers who spent their morning watching demos on the big screen and sampling gameplay on monitors. What a great morning. I mean, what could be better than gaming with Mario in the house!?! In addition everyone left a little better prepared for the school year with a brand new Nintendo themed backpack filled with goodies! Thank you Nintendo. GAME ON!! To find out more and all things Nintendo Click Here!
Disclosure: Media Event and take home swag provided by Nintendo. All opinions are that of Diane Sullivan. The presented views do not reflect those of the parent company represented in this blog post. Contact me at 3decades3kids@gmail.com or @3decades3kids across all social media networks.