Overcooked!2 For Nintendo Switch Review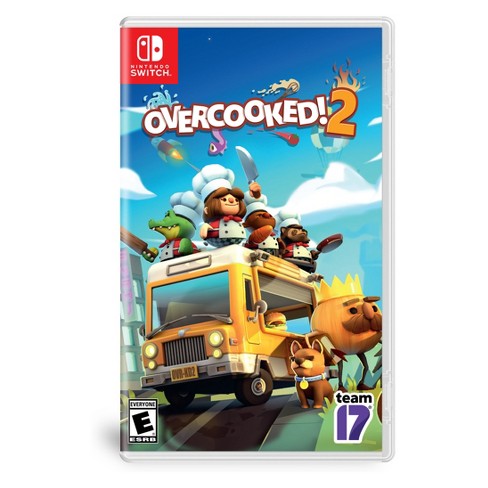 Recently our family had the chance to check out Overcooked!2 for Nintendo Switch. We already are obsessed with Overcooked! so we could not wait to see if the second one lived up! This gamer family gave it a big thumbs up within the first fifteen minutes of play. If you are looking for a great game, rated E for everyone, you can look no farther.
With it's fast gameplay and adorable cast of characters, Overcooked 2 makes for an enjoyable experience that the whole family can take part in. With up to four players either locally or online, the cooking action never ends as players whip up a variety of food orders across a selection of different kitchens! In Overcooked 2, players are found once again in the Onion Kingdom with new ways to cook, and even crazier gaming scenarios than before. The game features an entertaining story that is sure to keep the family laughing throughout.
Upon watching the opening cutscene, the audience is introduced to the Necro-NomNom-Icon, which holds the secret to "everlasting culinary greatness." However, when the book is used, the Unbread rise from their resting place, creating a new trouble in the land. The game's setup is pretty straightforward and similar to the first in the series, but it has enough new content to keep players engaged. New foods and settings have been added to the game, changing up the formula for play. Additional game mechanics can be found in Overcooked 2 that were absent from the original, specifically the ability to throw dishes across surfaces. Now with this functionality in the game, it's become much easier to slide orders between players and complete orders even faster than before. The original Overcooked was a couch co-op experience that was nothing short of outstanding, and the sequel works even harder to build on what already made for such an enjoyable experience.
Each mission in Overcooked 2 operates on a timer where players must complete a given amount of orders before the clock runs out in the bottom right of the screen. The game's art style is interesting, and emphasizes the fast-paced movement of the game. The characters will waddle around between counters while making orders in a rush, carrying large stacks of plates in their arms. Overcooked 2's set pieces are also something not worth overlooking, as the environments look beautiful and fit the overall tone of the experience. The wacky characters must run between platforms that often move, complicating tasks and adding another challenge into the tasks, to complete orders. Portals, conveyor belts, and full kitchen pieces shift around and vary gameplay, keeping the experience from ever feeling the same.
The game has a giant emphasis on co-operative play. All 40+ levels can be completed either solo, where one player controls multiple chefs, or in multiplayer where the family can take on different roles in the process. The addition of online multiplayer in the game also adds a lot of replay value, as the experience is not just limited to couch co-op play. Overcooked 2 works hard to create a unique experience with an extreme attention for teamwork gameplay, and it is most definitely a stand-out multiplayer game for the Nintendo Switch. In Overcooked 2, there is always some new challenge to face, and always a ton of co-operative fun to be had, either online or with your friends at home! Check out more about Overcooked!2 here: https://www.nintendo.com/games/detail/overcooked-2-switch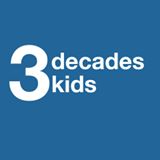 Disclosure: This post is part of our #HolidayGiftGuide as well as our #GamerFamily series. All opinions are that of Diane Sullivan and do not reflect the views of the parent company represented. Sample product provided. Contact me at Diane@3decades3kids.net for collabs or @3decades3kids across all social media networks! Game On!