Pokken Tournament Review for the Nintendo Wii U
 When Nintendo's collaborative effort of Pokken first hit arcade machines, I was extremely eager to try it out. As a fan of both the Tekken fighting game franchise, and an even bigger fan of the Pokemon series, I couldn't have been more excited when I heard that the game was making it's way to the Wii U console.
Pokken Tournament is the perfect blend between the fast paced action of Tekken and the beloved Pokemon series. The game allows you to play as a wide variety of Pokemon, like Pikachu, Blaziken, and Gengar, along with 13 other fan favorites! The game features many arenas in which the characters can duel, my favorite being Haunted House. All of the stages have little Pokemon references in the backdrop, as the Haunted House course has a Ghastly floating around. The game all at once feels like both an authentic and full Pokemon and Tekken experience.
At the beginning of this incredible fighting game, you can customize your trainer, and as you play more matches, can unlock new items to change their appearance. The game boasts a variety of modes, ranging from the standard Free Battle mode to Ferrum League, where players will work up the ranks to become the best fighter possible, Pokken Tournament for the Wii U is the next big fighting game experience, and probably my favorite fighter available on the Wii U.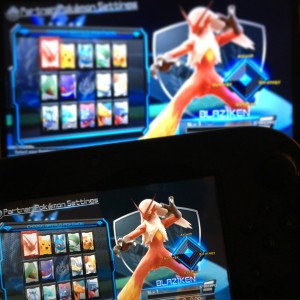 Disclosure: Diane Sullivan/3decades3kids is a Nintendo Partner. Emily and Adam Sullivan are Official Nintendo Kid Reviewers. No compensation was given for this post. Sample products are sent throughout the year for the purpose of review…and fun!  Follow our gaming series for all of the latest on everything Nintendo. Contact me at Diane@3decades3kids.net and @3decades3kids everywhere else across the social media platform. 3decades3kids.net