You Are Invited to the NYC and NJ Trolls Advance Movie Screening!
Who's ready for Trolls? We have two fabulous screenings you choose from in NYC or NJ. Please click on the RSVP link below to claim passes. Remember to arrive early. Screenings are overbooked to ensure a full house. The line will be cut off at capacity. See you there! Please tweet us at @3decades3kids @Trolls using hashtag #DreamWorksTrolls to show us pics from the screening and tell us what you think about the movie.
Saturday, October, 8th 2016
Bowtie Hoboken Cinemas @ 2:00PM
409-415 14th St, Hoboken, NJ 07030
RSVP Link: http://www.gofobo.com/cofQz80504
Saturday, October, 15th 2016
AMC Empire @ 11:00AM
234 West 42nd St. New York, NY 10036
RSVP Link: http://www.gofobo.com/XNkSB22241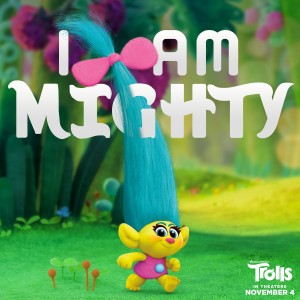 In Theaters: November 4, 2016
Justin Timberlake, Anna Kendrick, Zooey Deschanel, James Corden From the creators of Shrek comes the most smart, funny, irreverent animated comedy of the year, DreamWorks' Trolls. This holiday season, enter a colorful, wondrous world populated by hilariously unforgettable characters and discover the story of the overly optimistic Trolls, with a constant song on their lips, and the comically pessimistic Bergens, who are only happy when they have trolls in their stomach. Featuring original music from Justin Timberlake, and soon-to-be classic mash-ups of songs from other popular artists, the film stars the voice talents of Anna Kendrick, Justin Timberlake, Russell Brand, James Corden, Kunal Nayyar, Ron Funches, Icona Pop, Gwen Stefani, and many more. DreamWorks' TROLLS is a fresh, broad comedy filled with music, heart and hair-raising adventures. In November of 2016, nothing can prepare you for our new Troll world.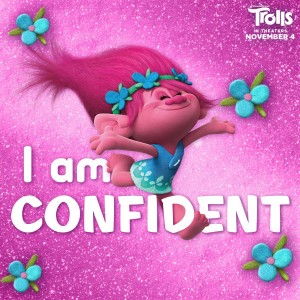 Check out the official site: https://www.dreamworks.com/trolls/ Facebook: https://www.facebook.com/DreamWorksTrolls/ Twitter:  https://twitter.com/trolls Instagram: https://www.instagram.com/trolls/ #DreamWorksTrolls
Disclosure: Diane Sullivan/3decades3kids is a DreamWorks Trolls partner blog. All opinions are that of Diane Sullivan and do not reflect the opinions of the parent company represented. Screening passes provided by Dream Works Trolls. No compensation was given for this post. We love movies and want to bring them to our readers through advanced screenings. Contact me at Diane@3decades3kids.net and @3decades3kids across all social media platforms and on Snapchat: ThreeDecades  3decades3kids.net