The Bad Guys- In Theaters April 22
Recently our family had the pleasure of attending a Universal/ Dreamworks NYC advanced special screening of  The Bad Guys. We were treated to an event filled with fun, laughs, family and friends and of course, the movie! I was not quite sure what the movie would be about so that left me with an open mind to check it out.
The Bad Guys is an action-comedy from DreamWorks Animation, Our family had loved Dreamworks for years, so we were definitely looking forward to seeing the movie. It's based on the New York Times best-selling book series titled the same as the movie.  It does not take long to start laughing along with this group of animal outlaws who are scheming at their chance to put their evil plan into action. But they find it hard to ponder that they may have to face up to the most challenging con yet, becoming model citizens. You can join them on one wild ride of a movie. There are plenty of laughs for the entire family. Check out everything about The Bad Guys movie here.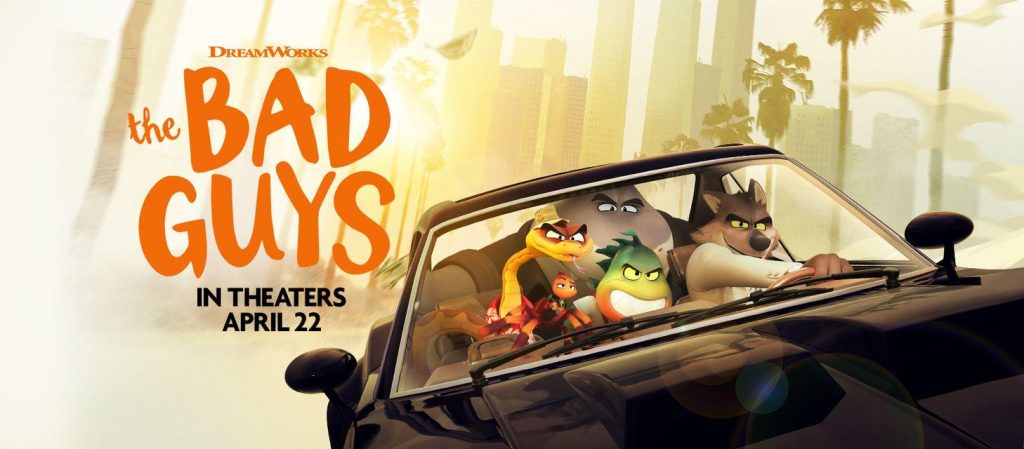 You and your children will fall in love with these five friends known as The Bad Guys! Before I tell you about the main five characters, let me tell you I was THRILLED to have a character named after ME,   Diane Foxington, voiced by Zazie Beetz, now the Governor of California definitely has her work cut out for her. Good thing she is a shrewd fox who can hold her own. Of course, she wasn't just my favorite character because of the name, but you will have to see the movie to get all the details about her. Note, I did love her lipstick!
Now let's get to the main five who make up The Bad Guys. There is Mr. Wolf who lives up to his name he is a great and talented pickpocket.  Mr. Wolf (Academy Award® winner Sam Rockwell, Three Billboards Outside Ebbing, Missouri). Mr. Snake is a one-of-a-kind safecracker. I absolutely loved his personality! Mr. Snake (Marc Maron, GLOW).  When it comes to total chill the master-of-disguise is Mr. Shark (Craig Robinson, Hot Tub Time Machine franchise). Mr. Piranha is about as hilarious as he is short-fused. But his "muscle" may just get the Bad Guys out of a mess. Mr. Piranha (Anthony Ramos, In the Heights). Last up is the super sharp-tongued expert hacker Ms. Tarantula. She is simply as adorable as she is sneaky and clever. Ms. Tarantula (Awkwafina, Crazy Rich Asians).
After years of getting away with countless major heists and being the world's most-wanted villains, The Bad Guys are finally caught! With absolutely no intention of keeping it, Mr. Wolf strikes up a deal that may save the five friends for spending a lifetime in prison. He promises that The Bad Guys will turn to The Good Guys! That's not exactly a goal that all five of the friends plan on carrying out. The Bad Guys start to unravel as they try to put their best paw (foot) forward to gain attention and turn a corner on being evil.
Enter their mentor Professor Marmalade (Richard Ayoade, Paddington 2), who is an adorable but very arrogant guinea pig, The Bad Guys set out to fool the world that they've been transformed. Along the way, though, Mr. Wolf begins to suspect that doing good for real may give him what he's always secretly longed for acceptance. So when a new villain threatens the city, can Mr. Wolf persuade the rest of the gang to become … The Good Guys?

The film co-stars Zazie Beetz (Joker), Lilly Singh (Bad Moms), and Emmy winner Alex Borstein (The Marvelous Mrs. Maisel). Based on the blockbuster Scholastic book series by Aaron Blabey, The Bad Guys is directed by Pierre Perifel (animator, of the Kung Fu Panda films), making his feature directing debut. The film is produced by Damon Ross (development executive Trolls, The Boss Baby, co-producer Nacho Libre) and Rebecca Huntley (associate producer, The Boss Baby). The executive producers are Aaron Blabey, Etan Cohen, and Patrick Hughes.
View this post on Instagram
Genre: Animated Action Comedy
Cast: Sam Rockwell, Marc Maron, Craig Robinson, Anthony Ramos, Awkwafina, Richard Ayoade, Zazie Beetz, Lilly Singh, and Alex Borstein
Based On: The Scholastic book series by Aaron Blabey
Director: Pierre Perifel
Producers: Damon Ross, Rebecca Huntley
Executive Producers: Aaron Blabey, Etan Cohen, Patrick Hughes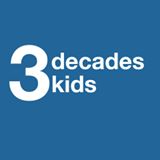 Disclosure: 3decades3kids is a The Bad Guys movie partner blog. All opinions are that of Diane Sullivan and do not reflect the views of the parent company represented. Contact me at 3decades3kids@gmail.com or @3decades3kids across all social media.