Disney Vacation Club 30th AnniversaryThe Sullivan Family- Members Since 1997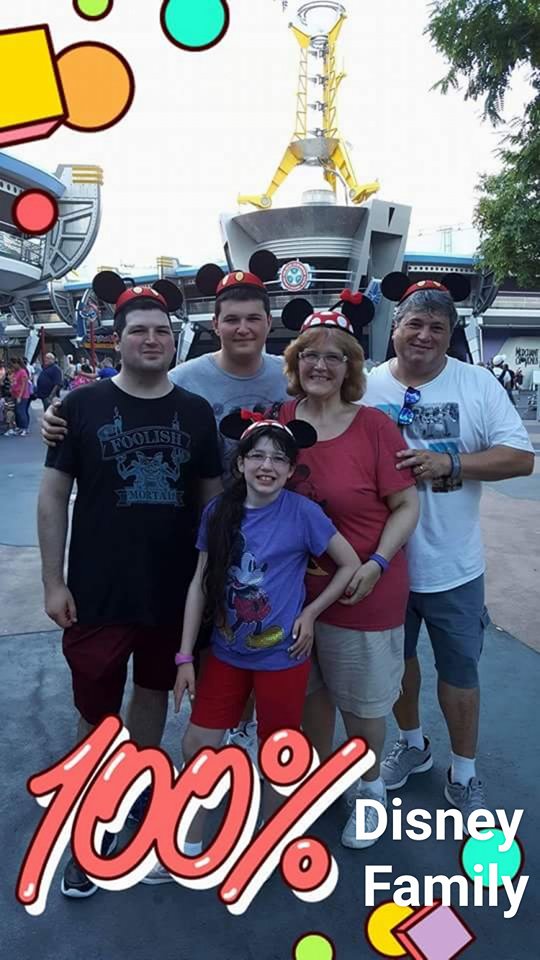 Disney Vacation Club is turning THIRTY!! Happy Birthday DVC, to you and all your members and all the memories made along the way! I remember the time, I remember the day, I remember looking at hubby and thinking how Disney Vacation Club was like a dream come true for our family. Back then, in 1997, almost 25 years ago we were a family of three. We loved Disney! I loved it as a child. Hubby loved it as a child. Now there we were with our own child and the Disney love, the Disney Magic was being passed down to a new generation. From the moment we heard about DVC we knew we had to buy in. It was different than other timeshares. It was a way for us to visit Disney whenever we wanted and also have options to visit other places around the world! So, in 1997 we took the plunge and the perks and we became members and we have never (not even for a moment) ever regretted becoming part of the Disney Vacation Club Family. Flash forward THIRTY YEARS and here we all are. Somewhere along the way we have become a family of five and somewhere along the way we have shared a million happy, wonderful, magical times! We traveled with family and friends that are no longer here and yet they come to life when we visit our favorite place. We've also made friends along the way. Disney Vacation Club members know other Disney Vacation Club members and their children and their parents and they may see some of them year after year, or meet up at the pool, or the park, and even text to see when they are heading to the most magical place on earth, Walt Disney World. Walt Disney would be proud of all the DVC members there are today! I am proud that we are DVC members since 1997 with many years to come!
SO let's get into what the Big Plans are to celebrate! Here's a look at what's in store for Disney Vacation Club Members as we begin the celebration officially this February!
To kick off our 30th Anniversary Celebration, join Disney Vacation Club for "We Go On," a streaming, made-for-Members musical production that celebrates Membership Magic at home. Learn about new ways to enjoy your Membership in 2021 and enjoy uplifting entertainment, including inspirational musical performances by stage and screen star Keala Settle ("The Greatest Showman") and the EPCOT fan-favorite Voices of Liberty. We have already watched it and LOVED it! You will, too!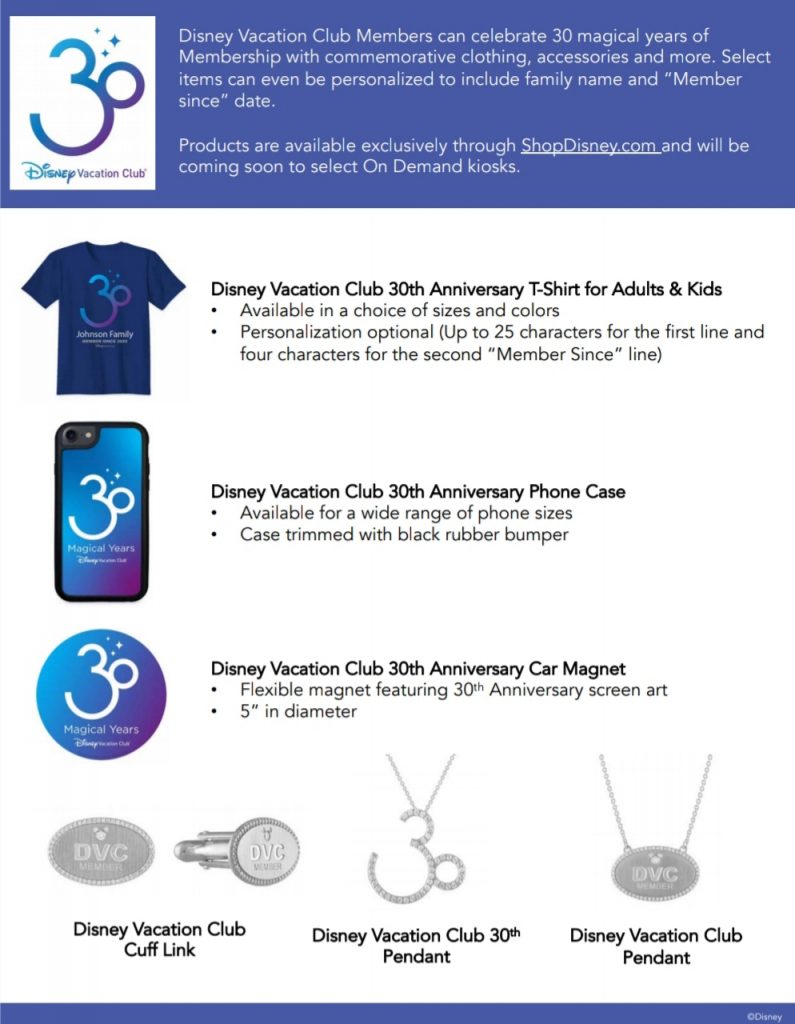 The Disney Vacation Club 30th Anniversary Merchandise is coming and you will WANT it ALL!  You can celebrate 30 years in style with customizable Disney Vacation Club 30th Anniversary Merchandise – available now at shopdisney.com/membermarketplace. I absolutely LOVE the personalized tee that shows off your family name and year that you became a member! I remember at the parks when we would proudly wear our buttons and get stopped and asked by people about DVC! The answer was always the same, BUY IT!!
The Disney Vacation Club Member Lounge – Continues in 2021 and we are pretty excited! It's a must do for our family. We always plan it out that we pop in to the DVC Member Lounge! It's a great place to meet other members and honestly you can grab some of their favorite tips about resorts and rides and share some of your own! Disney Vacation Club Member Lounge, overlooking EPCOT in the park's Imagination! pavilion, will remain open through 2021. Available for Members with paid admission to EPCOT, the lounge is open daily from noon to 7 p.m. Starting Jan. 31, the lounge will be open from 11 a.m. to 6 p.m. This Member benefit offers a convenient and comfortable place to recharge while visiting the theme park. There's lots of casual seating, complimentary beverages, device-charging stations, Wi-Fi, computer stations, a printer and mounted tablets pre-set to help you access many Disney websites. PS: There is COFFEE!! I know it may be hot outside when we visit but I can never resist a good cup of coffee! Thanks, Member Lounge!
Among all of the fun that Disney has in the works I think I am most excited about the Scenic-Selfie Scavenger Hunt that Debuts Feb. 16.  Members are invited to take part in a brand-new scavenger hunt across Walt Disney World Resort. In this interactive and informative selfie-collecting quest, Disney Vacation Club Members will discover thematic insights and Disney details that are woven into the storytelling of each of the parks.
Although the full-length 30th Anniversary Musical Streaming Event, "We Go On," is only intended to be shared with Disney Vacation Club Members, we could not let our DISNEY friends miss out on this amazing performance, so we are pleased to share one available to all Disney fans! In this powerful musical moment, stage and screen star Keala Settle performs an emotional rendition of the Disney classic "it's a small world."
Images + Credits:
Keala Settle – Disney Vacation Club 30th Special, Mickey Mouse – Disney Vacation Club 30th Special
Disclosure: Diane Sullivan/3decades3kids is a Disney partner blog. Along with blogging about Disney Vacation Club our family has been DVC Members since 1997 and proud of it. To find out more about DisneyVacationClub click here to receive a complimentary DVD about becoming a member. All information provided by Disney Vacation Club media team. All opinions are that of Diane Sullivan and do not reflect the views of the parent company represented in this blog post. Contact Diane at Diane@3decades3kids.net or 3decades3kids@gmail.com, @3decades3kids and @DianeNYC on TikTok.