Disney's The Jungle Book In Theaters Today- Review
For years Jungle Book has played over and over in our house. It's a movie our family loves and enjoys all of the fun loving Disney songs that Disney movies are make of. When we first heard about the live action Jungle Book no one really knew what to expect from it. Would it have the same story line? Would they stay true to the original that we already love.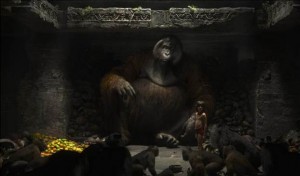 Well, I'm here to tell you that you will definitely want to see this movie in the theater. You will fall in love with Mogli within a matter of minutes and get completely pulled in by all of the animals that convince you of their true emotions the more you get into the story. There are a few changes especially at the end, but it works and you will love it. As for Mowgli, the twelve year old who is new to acting, he is quite talented. He also is the only live action character in the film! If possible it would be best to view this movie in 3D with Dolby Surround Sound. Believe me when I tell you- you will actually think you are in the jungle with the sensational sound effects! We loved the experience.
I wanted to share an amazing video highlighting the voices in the film including  Bill Murray ("Baloo"), Sir Ben Kingsley ("Bagheera"), Lupita Nyong'o ("Raksha"), Scarlett Johansson ("Kaa"), Idris Elba ("Shere Khan"), Christopher Walken ("King Louie"), Giancarlo Esposito ("Akela") and Neel Sethi (Mowgli).
Directed by Jon Favreau ("Iron Man"), based on Rudyard Kipling's timeless stories and inspired by Disney's classic animated film, "The Jungle Book" is an all-new live-action epic adventure about Mowgli (newcomer Neel Sethi), a man-cub who's been raised by a family of wolves. But Mowgli finds he is no longer welcome in the jungle when fearsome tiger Shere Khan (voice of Idris Elba), who bears the scars of Man, promises to eliminate what he sees as a threat. Urged to abandon the only home he's ever known, Mowgli embarks on a captivating journey of self-discovery, guided by panther-turned-stern mentor Bagheera (voice of Ben Kingsley), and the free-spirited bear Baloo (voice of Bill Murray). Along the way, Mowgli encounters jungle creatures who don't exactly have his best interests at heart, including Kaa (voice of Scarlett Johansson), a python whose seductive voice and gaze hypnotizes the man-cub, and the smooth-talking King Louie (voice of Christopher Walken), who tries to coerce Mowgli into giving up the secret to the elusive and deadly red flower: fire. The all-star cast also includes Lupita Nyong'o as the voice of the fiercely protective mother wolf Raksha, and Giancarlo Esposito as the voice of wolf pack's alpha male Akela. "The Jungle Book" seamlessly blends live-action with photorealistic CGI animals and environments, using up-to-the-minute technology and storytelling techniques to immerse audiences in an enchanting and lush world. The wild adventure swings into theaters in 3D on April 15, 2016.
For all things Jungle Book, check out Disney.com/thejunglebook
So grab your little man cub and your family and friends and head to the theater asap! It's a great movie to share with someone you love. Obbi doo…I wanna be like you-ooo! See you at the movies!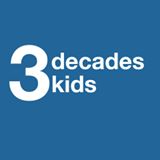 Disclosure: Diane Sullivan/3decades3kids is a Disney Pictures blog partner. All opinions are that of Diane Sullivan and do not reflect the opinions of the  parent company represented. No compensation was given for this post. We love to keep our readers up to date on the latest movies. Media invite extended in order to facilitate this review/announcement post. Contact me at Diane@3decades3kids.net and @3decades3kids across all social media platforms. 3decades3kids.net