Nintendo World Renamed Nintendo New York- All New And Now Reopened! #NintendoNY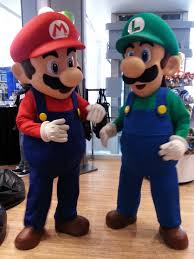 For years and years we have been going to the newly renamed Nintendo New York. First of all if you remember way back, the store originally opened at the Pokémon Center New York, followed by Nintendo World and now currently it is named Nintendo New York. If you are a fan of Nintendo you will definitely want to head over there and check it out. There have been a ton of renovations. All of your favorite games and character plush, clothing, accessories and more are all available for you to take home.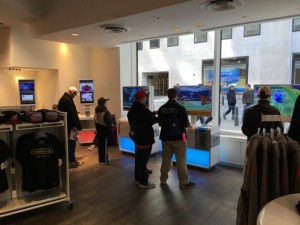 You will be able to see all things old and new at Nintendo New York. Check out an array of all of your favorite consoles throughout the years. Since hubby and I were gamers even before the kids arrived, I am pretty proud to say that we have quite a few of the display items!- I can't believe how far the Gameboy has come. I remember thinking how wonderful it would be to have a lit screen as I held up my reading light to try and see my Tetris game on my original chunky Gameboy. I love to just look at all the different ones side by side.  
You will definitely want to check out the fifteen foot gaming wall! I WANT one in our house! It's ever gamers dream come true! It's fun for both the kids and the adults to test out all of the latest games available from Nintendo. If I do say so myself, seeing your favorite game on a fifteen foot screen is pretty amazing and definitely worth a stop and see.
If you are in the NYC area, you will not want to miss out on a trip to Nintendo New York! It's a gamers dream come true. Even if you are not a gamer, you may want to stop in and check it out for a gamer in your life. They will thank you for it.
Location:
10 Rockefeller Plaza, New York, NY 10020
(On 48th Street between 5th and 6th Avenues)
Via Subway B, D, F, M to 47-50 Sts
Monday – Thursday

9am – 8pm
Friday – Saturday

9am – 9pm
Disclosure: Diane Sullivan/3decades3kids is a Nintendo Partner. Emily and Adam Sullivan are Official Nintendo Kid Reviewers. Follow our gaming series for all of the latest on everything Nintendo. Contact me at Diane@3decades3kids.net and @3decades3kids everywhere else across the social media platform. 3decades3kids.net