Minecraft: Wii U Edition
Our family has loved Minecraft the moment we first heard about it. So, when we heard it was coming out as a Wii U edition was were beyond excited. In a family of gamers it is great to find a game that spans the interest of the entire family. Minecraft: Wii U Edition is a game that perfectly fits on Nintendo's Wii U console. The game has no set story, and its primary focus is adventure and exploration. From the time that I have put in the game already, I can say nothing but bad things about the game. From the many nights of struggling through with minimal supplies in Survival Mode to the days and nights passing as I build massive structures in Creative, the experience overall has been incredible.
Minecraft features extremely diverse landscapes with many different animal and enemy types that you will encounter throughout your journeys. The game's world is randomly generated, meaning that no two games will be alike. This gives each player their own unique experience, while also giving the title loads of replay value due to the fact that you can create as many worlds as you want!
The game looks absolutely stunning on the Wii U. Minecraft: Wii U Edition boasts vast landscapes, many places to explore, and great multiplayer support! Up to four people can play together via splitscreen, and eight people can play the game together online! The game becomes even more fun with friends, as you can invite them into your worlds to explore or build. I have already made some great memories with some of my best friends while sinking hours into travelling across a variety of locations within our Minecraft world. It's also a lot of fun to hop onto the game via local play with your family!
Minecraft: Wii U Edition is the definitive game for explorers, builders, adventure seekers, and people just looking for an amazing gaming experience. The Wii U is the best place to check out this title, and I would definitely recommend giving it a try. With many different things to do and hours of content packed in, Minecraft is one of the must-have games for the Wii U system in 2016.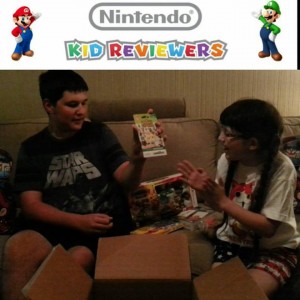 Disclosure: Diane Sullivan/3decades3kids is an official Nintendo Partner Blog. This review was written by Adam Sullivan. Adam is an official Nintendo Kid Reviewer for Nintendo America. Adam hopes that this review helps people to understand the game! This post is part of the #NintendoKidReviewers series. No compensation was given for this post. Samples products are sent to the house in order for the kids to review them. Contact me at Diane@3decades3kids.net and @3decades3kids everywhere else.