Mario and Sonic at the Rio 2016 Olympic Games
My name is Emily and I am an official Nintendo Kid Reviewer. It's really fun every time a new game comes in the mail. This time Mario and Sonic at the Rio 2016 Olympic Games came. There are a few modes you can play. Up to four players can play the game with one game card! In the Road to Rio mode you play through the game and play to win the Olympic Games with one gym to train with Mario's gym or Sonic's gym. In the Rio 2016 Quick Play you can choose which event to take part in.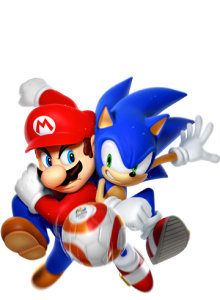 In the game you can switch to Plus Events which are the same events with little (or big) twists. In Pocket Marathon you can get prizes from running a course. To run the course you close your 3DS without turning it off and take it with you when you go for a walk. You will win prizes like melons and apples which you can trade for clothes and gear. I haven't played the whole game yet, but so far it's been so much fun!
Game tip: Try the clothes and gear that are best for the event and for you.(If you can't beat a part of the game you can get an assisted clear)
To check out more about the game click here: http://www.nintendo.com/games
Disclosure: Diane Sullivan/3decades3kids is a Nintendo Partner. Emily and Adam Sullivan are Official Nintendo Kid Reviewers. No compensation was given for this post. Sample products are sent throughout the year for the purpose of review…and fun!  Follow our gaming series for all of the latest on everything Nintendo. Contact me at Diane@3decades3kids.net and @3decades3kids everywhere else across the social media platform. 3decades3kids.net