Disney's Fireworks Dessert Party at Tomorrowland Terrace! A Disney Must Do! 
One of my top recommendations when visiting Disney World's Magic Kingdom is the Fireworks Dessert Party at Tomorrowland Terrace. I had heard a lot about the dessert party in the past but until recently never had the chance to attend it first hand with my family. From the moment you arrive at the Fireworks Dessert Party it is completely magical. 
Upon arrival each group of family or friends is treated as if they are the only ones attending the party as they are lead from the check in and given a little tour of the foods and drinks available to them during the party. As our family gazed at the delights we really could not believe our eyes. 
Ours eyes were treated to the drinks bar which included Sparkling cider served in fluted glasses, Signature lemonades, water, Hot chocolate, Coffee and Tea. 
There were miles and miles of mouthwatering desserts, seasonal fruits, and a various cheese choices. Let me warn you that one dessert was more tempting than the next. Of course since it is buffet style you can choose exactly what you would like to sample. 
I loved how fruits and cheese choices were included in addition to the sugary delights. As for the desserts they were incredible. My absolute favorite were the chocolate dipped strawberries with the Happily Ever After logo. They tasted and looked amazing! They were definitely Instagram worthy! There were tons of choices which included Disney themed delights, macarons (YES!!), little tarts, and more. 
Did I mention there was ice cream?!! My daughter loved the create-your-0wn cookie station where her creativity went wild creating the cookie of her dreams! 
Some of the party go-ers chose to stay seated at the party site. Our group was escorted via guide to the Plaza Garden for primo viewing of the fireworks. I absolutely loved that the entire night was stress free. We did not have to worry about saving a spot for the fireworks or waiting an hour for them to begin. The Plaza Garden has reserved standing and was not overcrowded. The views of the fireworks were amazing. I may or may not have shed a few tears during Happily Ever After! Okay, I totally did. How could I not? There I was smack dab in the front of the castle, breathtaking fireworks, and surrounded my hubby and the kids. Right at that moment life was perfect! For that moment I was living my, "Happily Ever After". Total Magic! 
I
If you are visiting during Mickey's Very Merry Christmas Party there is also a Holiday Wishes Dessert Premium Package! 
Admission is $79 per adult and $47 per child (ages 3 to 9) including tax; gratuity not included or required. Separate Magic Kingdom park admission is also required. Check out more about the Fireworks Dessert Party here: https://disneyworld.disney.go.com
Please note that the fireworks experience may be changed or canceled without prior notice.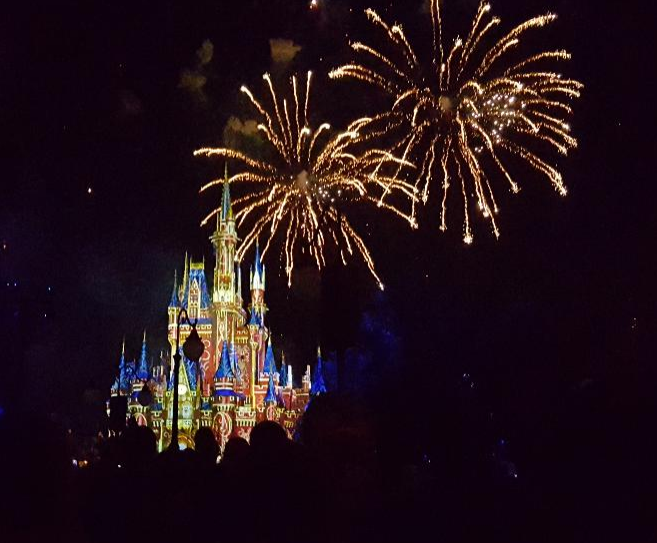 Disclosure: Diane Sullivan and family were hosted by Disney Parks in order to facilitate this review with our honest opinion. Contact me at 3decades3kids@gmail.com or @3decades3kids across all social media platforms.