Win 3 Months of Netflix for You AND a Friend Who Doesn't Have It! We Want Everyone Watching Stranger Things 2 On October 27th!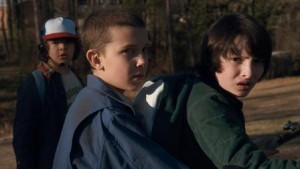 I can hardly believe it when I look at the calendar but there it is, October! It's crazy. It feels like summer just ended and her we are just days away from Stranger Things 2!! When I first heard it would be coming out on October 27th it felt like forever but now we are literally in the homestretch. Did you watch Stranger Things? You HAVE to!! You just have to! I had finished it asap as soon as I watched the first episode. As for my hubby, he claimed he "wasn't into it". HA!! Haaaaaa!! Joke was on him. I insisted he watch the first two episodes and he was beyond hooked. Then he had the nerve to try and watch the rest without me. Hello!!! No way!! I introduced him to in. I had to sit there and watch it again with him. We binged it right through and it was even better the second time because I had hubby to talk about it with the second time around. SO, I'm beyond excited that I will have a binging buddy to watch Stranger Things 2 with this time around. We are already setting up for a viewing party! 
GIVEAWAY: Visit us on Facebook, Instagram and Twitter to enter! Please be sure you have followed us on FB, IG, and Twitter as well. All you have to do is tag a friend who does not have Netflix! Tag up to five friends each in a different comment of different tweet, so it counts. The both of you will be entered to win at 3 month code for Netflix! All entries will be gathered and placed into random.org to generate a winner. Giveaway ends October 24th at 11;59 pm. Winner will be notified the following day via the method of entry.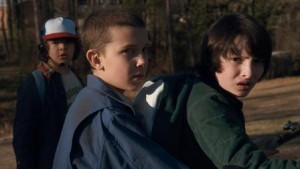 Rules of Entry:
Only one (1) Netflix Subscription code can be won by each entrant per calendar year
Giveaway ends on 10/24/17 at 11:59pm PST, all entries must be cast by then to qualify
If selected, winners must provide their email as well as the email of their tagged friend upon request to receive the complimentary code
 You can check out the Stranger Things 2 most recent trailer here: 

Disclosure: Diane Sullivan/3decades3kids is a Netflix Stream Team member. All opinions are that of Diane and do not reflect the views of the parent company represented. Contact me at 3decades3kids@gmail.com or @3decades3kids across all social media platforms.