Halloween Haunt and The Great Pumpkin Fest at Dorney Park! 
It's hard to believe that Halloween is just about here. I feel like we have been celebrating for weeks! With only one weekend left there is still plenty of time for fun! Dorney Park and Wildwater Kingdom is in full swing and with just one weekend left, it's a perfect choice for some last minute Halloween fun!Be prepared for something new as you will want to check out the gruesome maze during Haunt's nighttime event which is now celebrating its 10th season . Haunt will feature seven mazes, four scare zones, three live shows, 25 rides and more than 500 costumed creatures throughout the park, ready to scare visitors over the age of 13.
Don't worry if want to bring the kids along. There is plenty for little ones to do from park opening until 6 pm! The Great Pumpkin Fest is returning  to Dorney Park!  There is a lot of family-friendly daytime Halloween experiences just for you! Don't forget to have your kids wear their costumes. There is a costume contest that they will not want to miss out on! The Great Pumpkin Fest  features the classic PEANUTS characters. You can find them walking around and ready to greet everyone in the family for fun photo opps! 
You can also find an amazing petting zoo where you can purchase some animal feed and enjoy feeding a variety of animals. Even the adults on hand could not help but reach in a pet some of those adorable little lambs, goats, chickens, bunnies and more. There was even a lama! So much fun! My daughter would have spent the entire day in the The Great Pumpkin fest. The cabanas are turned into little Trick-Or-Treat houses where different story book characters await trick or treaters with handfuls of yummy candy. It is a super cute experience for the kids.
We also loved the Pumpkin maze where the kids could choose there own take home pumpkin! There was a tent with tables where you could paint your pumpkin and leave it to dry for a later day pick up. Great idea! Along with that you could make your own mask and spend time coloring some spooky coloring pages. What a fun time! When you do visit don't forget to grab some of the Halloween themed snacks and cotton candy! So delicious! 
The parks new Haunt maze, Tourist Trap, is themed after a ramshackle hotel run by a morbid collector of the macabre. Tourist Trap will take guests back in time to the 1893 World's Fair in Chicago where they will witness the horrendous fate of patrons who checked in and soon after disappeared; scenes of terror and torture will shock guests during their twisted travels through a variety of hidden rooms. SO much fun!
Dorney Park allows guests to experience more fear during Haunt with the Fright & Fast Lane Pass including Skeleton Key. This premium add-on experience includes priority access to eight mazes and attractions and features more intense and interactive scares in seven Skeleton Key attractions. In addition, the pass allows priority boarding on all Fast Lane rides and attractions. Dorney Park will feature five new Skeleton Key experiences in 2017, including an immersive stereophonic experience at Tourist Trap and an experiment in fear at Blackout where you take control of the maze experience of other guests. Fright & Fast Lane with Skeleton Key is available online or at the park for as low as $40.00* per person.  Guests who want to join their friends, but want to have a scare free night will be able to purchase a No Boo Necklace for $10.00* to let monsters know to keep away. For more information about Halloween Haunt or to purchase tickets, please visit www.dorneypark.com/play/haunt and share your terrifying photos with us using #DPHaunt.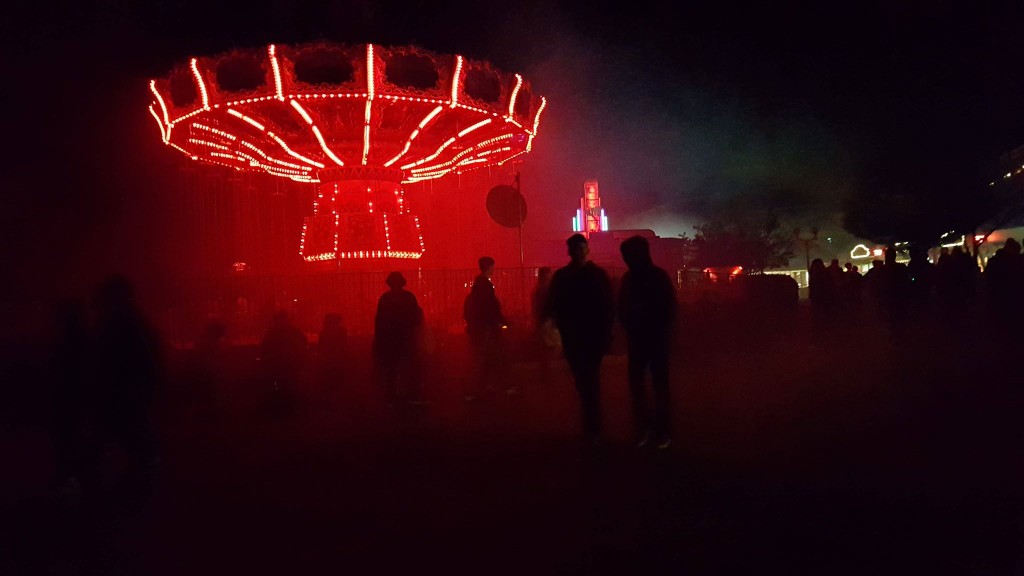 Disclosure: Diane Sullivan/3decades3kids is a Dorney Park partner blog. All opinions are that of Diane Sullivan and do not reflect the opinions of the parent company represented. Media passes provided in order to facilitate this review. Contact me at 3decades3kids@gmail.com and @3decades3kids across all social media platforms.