New Video and Clip Now Available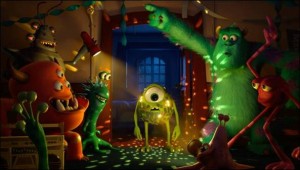 June 21st is creeping up on us and I must admit I am getting more thrilled about this movie by the minute, wait, by the second! One of my favorite Disney/Pixar movies is Monsters Inc.
I mean, my last name is Sullivan, so Sully is just a natural fav in our house.
I have been trailing this movie clip by clip…So here you go.
Enjoy the two clips below. Hope you enjoy them as much as I did!
Check out: It All Began Here!
All opinions are that of Diane Sullivan. Contact me at ELGeorgia@aol.com.