Check Out the NEW Safari Off Road Adventure
Giveaway: Family 4pack of Tix to
Six Flags Great Adventure
Jackson, NJ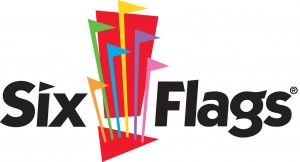 As if Six Flags is already not enough fun wait until you hear this! Six Flags in Jackson, NJ will roll out the new Safari Off Road Adventure to Season Pass Holders on May 23 & 24th and to the general public on Ma 25th. This looks amazing! Now for the best part, there is no extra charge for the Safari Off Road Adventure! It's included with your admission ticket to Six Flags. There will be 1,200 animals from six continents including elephants, rhinoceros, bears, lions, tigers, kangaroos, zebras, exotic birds and snakes. Okay, so maybe I'm not so thrilled about the snakes, but I know my sons will love them! This ride is also appropriate for ALL ages! There are also several trucks that will include wheelchair access! See you on Safari!
Six Flags Great Adventure assembles its new Safari Off Road Adventure truck fleet in preparation for a Memorial Day weekend launch. A total of 18 customized, surplus five-ton Army vehicles transformed into rugged Safari trucks will take guests off road and up close to the animals on this VIP-style journey. Each truck will be equipped with on-board video and a Safari guide to give guests a unique and interactive tour of the 350-acre wildlife preserve. Skilled drivers will take guests right up to the animals, even wading through ponds and climbing hills. Safari Off Road Adventure will be included with theme park admission.
Check out more about Six Flags Great Adventure here!
GIVEAWAY
Enter to win a Family 4 pack of tix to Six Flags Great Adventure and have
a blast this summer. While you are there please check out the new Safari Off Road Adventure
that is included with admission. Contest ends June 6th 11:59pm
Disclosure: Information provided by Six Flags Great Adventure. All opinions are that of Diane Sullivan. Email me at ELGeorgia@aol.com.