Great Wolf Lodge Family Fun Getaway!
As you may have guessed by now, our family loves Great Wolf Lodge. We have only been to one of the lodges so far- the Poconos location- although I have heard wonderful things about each and every one of them. Recently our family took our traditional summer trip to Great Wolf. There are many room choices to decide between when you are booking your trip, our family went with the Majestic Bear Suite. This is one of Great Wolf's largest suites. The suite has a huge balcony, a private lock off master bedroom with a king size bed and tv, a living room area with pull out couch, another bedroom with two queen size beds and a very large dining area complete with six high rise chairs, fridge and microwave. Every time our family gets this room we basically never want to leave it. But, of course we did leave the room and boy did we have fun!
Although our family loves the indoor waterpark, we also love taking advantage of the summer months and the outdoor activities and pool area. This year for the very first time we checked out one of the outdoor private cabanas. It was a dream come true. There are private cabanas that surround the outdoor and also the indoor pool. Let me sum it up in one word- amazing!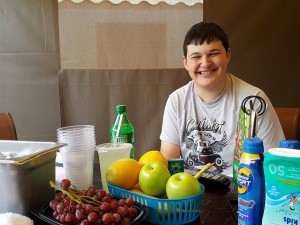 Each fully private cabana is great for about 8 people. It is stocked with waters in the fridge and also comes with an additional eight drinks and a pizza. There are towels ready for your family and even a basket of fresh fruit. In addition, our server shared her number so we could text her if anyone needed anything or was in the mood for something delish! Check out our Cabana Life Tour by clicking here!

We loved the cabana so much we ended up having it for a second day! Another plus about the outdoor area is that you are so close to Howler's Peak Rope Course, oversized family games and S'mores station.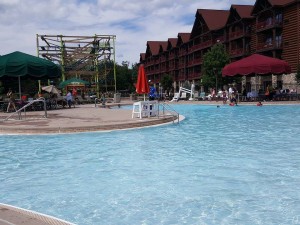 As for indoor activities they are always fun and our family can never get enough of them. My daughter is obsessed with Magiquest and reactivates her wand every time. Magiquest is an interactive game that you can play throughout the lodge. It's a magical experience and definitely worth it.
So, if your family is in the mood to have some quality time together and make memories that will last a lifetime- you know where to go. You can call GWL or book the rooms yourself on https://www.greatwolf.com/ As a quick tip, you may want to check out the 48 Hour Sale for great rates. A second tip on securing a good rate- book ahead, the farther ahead the better the rate! The rooms are ALL fantastic so it doesn't much matter which one you choose. We have stayed in all the different types and they are all just a matter of choosing which one is right for your family. Thinking of booking a room for Howl-O-Ween? It's one of our favorite times of year to visit. Click here to see our Howl-O-Ween visit. See you at Great Wolf Lodge!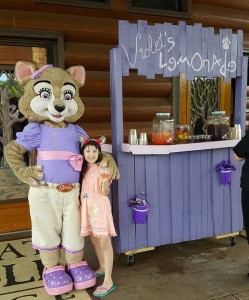 Disclosure: Diane Sullivan/3decades3kids is a Great Wolf Lodge Partner Blog. All opinions are that of Diane Sullivan and do not reflect those of the parent company . This post is part of our #Roadtrip2fun series. Contact me at Diane@3decades3kids.net and @3decades3kids across all social media platforms. Snapchat us at: ThreeDecades