Giveaway: Kalahari Resorts Opening In Less Than One Hundred Days- In Celebration They Are Having Some Awesome Prizes Up For Grabs!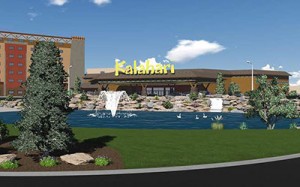 In less than a hundred days, today would be eighty-eight to be exact, you will find my family creating some amazing new memories in the Poconos! Less than two hours from NYC there will be a new resort opening its doors to us to come and enjoy. Now, I have never been to a Kalahari Resort before, so my family and I are beyond pumped to check it out! This will be their third resort and first one on the east coast! Woot! Woot! We are pretty much waterpark obsessed so this is going to be a win for us!
Kalahari Resort will include an indoor waterpark and convention center. Boasting an authentic African theme, Kalahari will be a one of a kind resort in the Poconos area. It will be a "have all" resort! Looks to me like you will not have to leave for anything. There will be plenty of dining choices, shopping, gaming and more. Did I mention there will be a Spa Kalahari!?
By the way, there is something unique to Kalahari- DAY Passes!! You can come to Kalahari and play for the day! That is a total perk for friends and family that do not want to do an overnight. As for me, I'm a total "Play and Stay" kind of person and cannot wait to check out all of the room themes and choices. Kalahari looks amazing and our family is getting more excited as the days go by and get closer to opening day! Kalahari- Here we come!
In the meantime, I had to share this wonderful news. Kalahari is already starting up their celebration. You can win one of many many prizes and you will not want to miss out!
So, here are ALL the details about how to enter! Good Luck! See you at Kalahari this summer…and fall….and winter…well, you get it- We already #LoveKalahari To celebrate the opening of the newest Authentically-African Waterpark Resort this summer – Kalahari Resorts Pocono Mountains, we need your help for a little inspiration. In return, we're giving away free stuff. Lots of free stuff. That's what the #WorldsCoolestIndoorWaterpark would do.
ENTER (Check it out by clicking here)
Pick one of the many Authentically-African inspired pieces around the resort & snap your best photo.
OR
Take a selfie, showing your excitement for our newest resort.( This is for US EastCoasters who are waiting for the Grand Opening!)
THEN
Upload here: Enter Link or use #LoveKalahari on Instagram, Twitter, Vine, Tumblr and Facebook.
WINNING
Runs March 16 – April 30. Random weekly winners chosen for a multitude of prizes, including overnight stays (that's rights, plural).
Disclosure: All opinions are that of Diane Sullivan and honest. This post is part of our #RoadTrip2fun series. No compensation was given for this post. The giveaways are hosted by Kalahari Resorts. Contact me at 3decades3kids@gmail.com and everywhere else at @3decades3kids.