Let's Meet Blaire Wilson, American Girl of the Year 2019
American Girl Brand has been a part of my life for a while now. I can remember the minute that I was pregnant with Emily and thinking of names. Two of our final names, Emily and Elizabeth were both American Girl dolls at the time. At my baby show I was given Emily's first American Girl doll, Emily from her grandma. So my daughter had her first American Girl doll before she was even born. If you ask me, that sounds like a perfect plan if you are having a baby girl! As time went on Emily has made her own choices when it comes to the next addition to her collection.
Somewhere along the way she has become a huge fan of the American Girl doll of the year! She has 2016, 2017,2018 and now 2019. Last year we were thrilled to welcome Luciana Vega who loves astronomy. She was a big hit around here because our family had taken a trip to NASA during the year. It has been great to have Luciana here to help deepen our love for the universe.
This year we also have a personal connection to Blaire Wilson. Blaire lives in the country at her parents bed and breakfast and is busy planning a wedding. Our house is also preparing for a wedding this year since Emm's oldest brother will be getting married this fall. It was really be interesting to read Blaire's book and see what happens during her wedding planning. Blaire's hair is quite fancy and we were thrilled about that. It's looks like a type of french braid and we both love it. I wish I could braid Emily's hair that way. She of course thinks it would be a great springboard to make an appointment at the American Girl Store NYC. We have not yet visited the salon.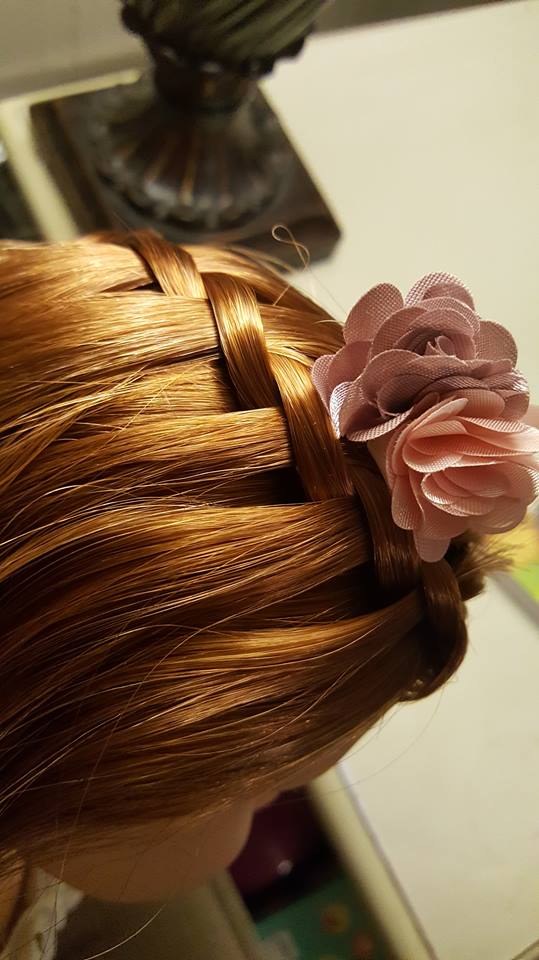 Blaire Wilson arrives boxed with her book and dressed in an adorable bee themed dress! It's super cute. She also has a bright yellow wrist bracelet and sandals.  Along with Blaire we were gifted her bridesmaid dress. It's light blue adorned with sequins and beautiful light pinkish shoes with gems. What a beautiful bridesmaid dress. Emily is hoping that hers is just as pretty!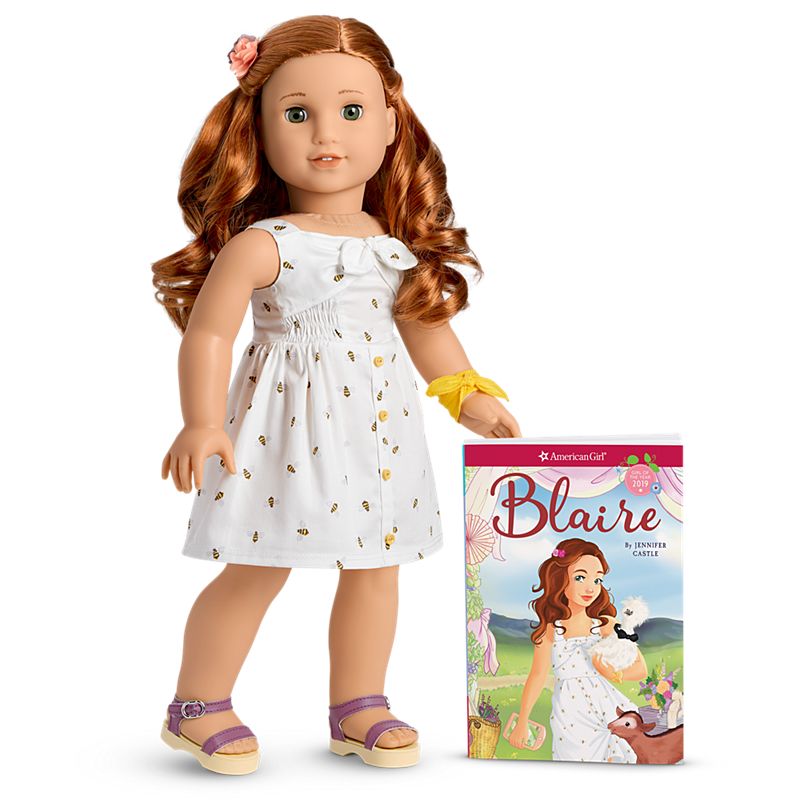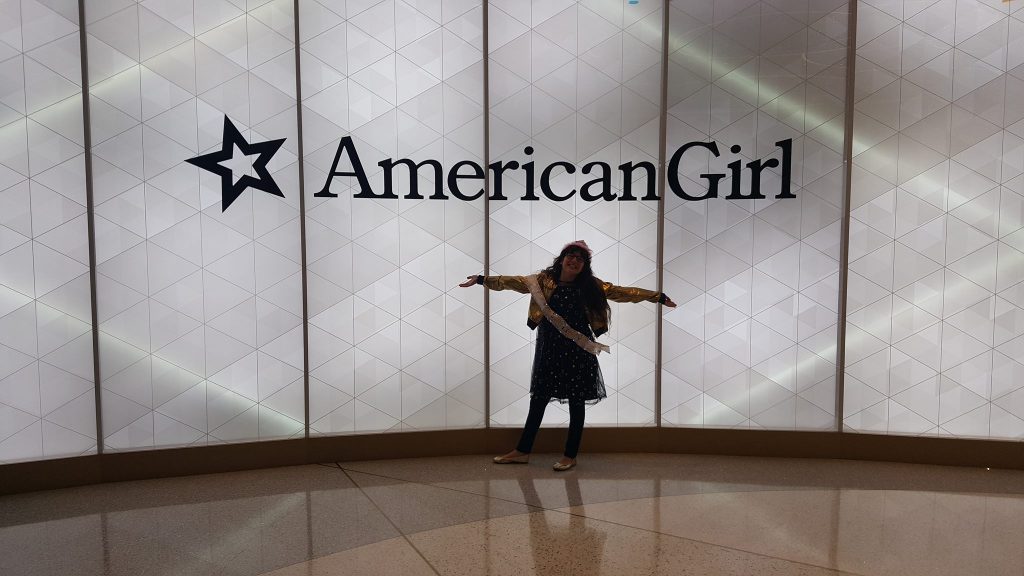 So welcome to the family, Blaire Wilson! I'm sure you will enjoy your stay with us for many years to come. As for anyone who is looking to begin their American Girl Doll collection, Blaire would be a perfect start. She is perfect for little girls as well as older ones. She stands for courage and knowledge and everything we want our girls to be! For more information on Blaire Wilson click here: https://www.americangirl.com/shop/ag/girl-of-the-year-blaire
GIVEAWAY: We are thrilled to partner with American Girl Brand to give one lucky reader their very own Blaire Wilson! Please enter on the rafflecopter below. Giveaway ends Feb. 16th at 11: 59pm. (USA/18+ only please) American Girl is responsible for prize delivery.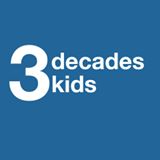 Disclosure: All opinions are that of Diane Sullivan and do not reflect the views of the parent company represented. Media Invite provided. Contact me at Diane@3decades3kids.net or @3decades3kids across all social media networks.