You Are Invited To The NYC Advance Screening of Fighting With My Family!
Over the weekend I had the pure pleasure of seeing the movie Fighting With My Family and interviewing the cast in NYC! First off, the movie was an incredible surprise. It's for everyone and is filled with quite a few laughs along with following a heartfelt story of  WWE star, Paige! Best news is you do not have to be a WWE fan to enjoy this movie! It's just a feel good movie that will leave you with a smile on your face! What's the movie about? Born into a tight-knit wrestling family, Paige and her brother Zak are estatic when they get the once-in-a-lifetime opportunity to try out for the WWE. But when only Paige earns a spot in the competitive training program, she must leave her loved ones behind and face this new cut-throat world alone. Paige's journey pushed her to dig deep and ultimately prove to the world that what makes her different is the very thing that can make her a star.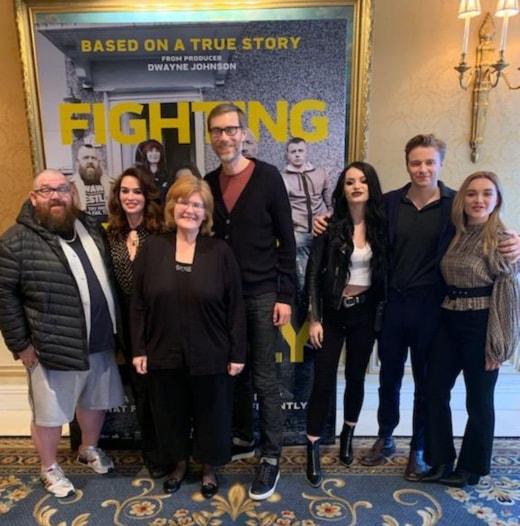 Cast: Dwayne Johnson, Stephen Merchant, Florence Pugh, Zelina Vega, Vince Vaughn, Nick Frost, and Lena Headey
Director: Stephen Merchant
You are invited to the NYC Advanced Screening of Fighting With My Family:
Tuesday, February 12th
 7:00PM
Regal Battery Park.
Click the link below to claim free passes to the movie. Please remember to arrive early since screenings are overbooked in order to ensure a full house. Tweet us what you think of the movie at @3decades3kids and follow us on Twitter to get a tip on when passes will become available!
RSVP LINK:  http://www.gofobo.com/RujmS20772
Disclosure: Giveaway screening passes provided by Fighting With My Family. Contact Diane at Diane@3decades3kids.net or @3decades3kids across all social media networks. Our views are honest and do not reflect the views of partner company represented.