Ticket Giveaway-
Train Ride, Entertainment, Easter Egg Hunt and
Meet and Greet With The Easter Bunny!
If you are looking for a super cute way to celebrate meeting the Easter Bunny this year we have saved you the trouble of searching and searching! You can spend the day or a few hours at the Delaware River Railway where you can not only ride along on a train with the Easter Bunny, you can also enjoy some live entertainment and even search for eggs! Ride the Easter Bunny Train Ride and visit with Mr. Bunny on the train. The train will travel along the river to Carpentersville and our destination will be the site of the historic Lime Kilns. In front of the 150 year old Lime kilns is a beautiful little glade filled with Easter eggs! ( I included a few pics of the fun we had taking Emm on the Easter Bunny Train a few years back. It was so adorable and one of our favorite Easter Bunny memories!) I highly recommend this event!
Once we arrive you can get off the train, take a picture with Mr. Bunny and the children can grab their baskets and gather a few Easter eggs filled with small toys and candy. On the train, enjoy our banjo playing Hobo and a Juggler! Your ticket purchase helps support the Delaware River Railroad Excursions, a non-profit 501 c (3) corporation. Our "living museum" is completely operated by volunteers with the purpose of educating the public about our rich transportation heritage while providing family entertainment. Trips run on: April 13,14 & 20th 11 am, 12:30 pm, 2:00 pm and 3:30 pm Prices: Adults $18.00, Children $12.00, Infants $4.00. For more information and directions, contact the Delaware river Railroad Excursions at 877train-ride or 877trainride.com
GIVEAWAY: One lucky reader will win 4 tickets to the Easter Bunny Train! To enter please be sure to do any or all of the four things below. You will get credited for each way you enter. Winner will be chosen via random. org on April 7th at 11: 59pm and winner will be contacted via email, so please use the #4 and email or I will not have a way to contact you if you win. Winner will have 24 hours to respond and claim prize before a new winner is chosen. Good Luck! (USA/18+)
If you have Facebook like us and leave a comment on our facebook page- https://www.facebook.com/3decades3kids/ 
If you have Twitter, follow us https://twitter.com/3decades3kids
If you are on Instagram, follow our page- https://www.instagram.com/3decades3kids/
Email us at 3decades3kids@gmail.com with Easter Bunny Train in the subject line! Tell us what you love about this Easter Bunny Train idea!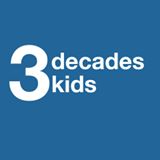 Disclosure: All opinions are that of Diane Sullivan and do not reflect the views of the parent company represented. Media/Giveaway tickets provided by Delaware River Railway partner. Contact me at 3decades3kids@gmail.com or @3decades3kids across all social media networks.