You Are Invited To The NYC  Free  Advance Screening of the Missing Link Movie!
I'm so excited to share this with you! You are invited to the free NYC Advance Screening of the Missing Link movie!
AMC Loews Lincoln Square 13
1998 Broadway
New York, NY 10023
888-262-4386
April 06, 2019
Saturday 11:00am
(Have your pass ready to show at the door- Please arrive early, screenings are overbooked in order to ensure a full house.)
Click on the link below to grab some free screening passes to the movie! Tweet us to let us how you liked the movie at @3decades3kids
RSVP: http://annapurnascreenings.com/DKnBI65735
What's the movie about anyway? Tired of living a solitary life in the Pacific Northwest, Mr. Link – 8 feet tall and covered in fur – recruits fearless explorer Sir Lionel frost to guide him on a journey to find his long-lost relatives in the fabled valley of Shangri-La. Along with adventurer Adelina Fortnight, the trio encounters their fair share of peril as they travel to the far reaches of the world. Through it all they learn that sometimes one can find a family in the places one least expects.
Cast: Hugh Jackman, Zoe Saldana, and Zach Galifianakais
Director: Chris Butler
In Theaters April 12, 2019
#MissingLink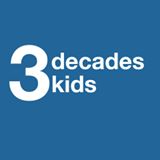 Disclosure: All opinions are that of Diane Sullivan and do not reflect the views of the parent company represented. Media/Giveaway passes provided by Missing Link movie partner. Contact me at 3decades3kids@gmail.com or @3decades3kids across all social media networks. This post is part of our #SeeYouAtTheMovies series.