Animal Planet Dinosaur Hatch 'Ems
It seems like this summer has had us dinosaur obsessed. I'm not sure if it was due to our love of Jurassic World or just our pure love of all dinosaurs. When we first heard about Animal Planet Dinosaur Hatch 'Ems we knew our family would just want them. What is more exciting than hatching eggs right inside of your own house. Not to mention there is always time to teach about dinosaurs. My daughter wants to know everything there is to know about dinos!
These colorful dinos hatch right out of their shells! Simply place the eggs in a container of water, and within 2 days, the eggshells will break slowly. Over the next few days, these lifelike creatures will start to grow, causing the eggs to crack and finally hatch… how egg-citing! Once hatched, keep your dino pet in water up to 3 weeks for continued growth, then remove to play with your surprise new friend!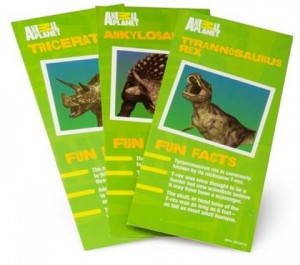 Each series of Animal Planet Dinosaur Hatch 'Ems include 3 eggs, ready to turn into a trio of lifelike dinosaurs, up to 10 times their original size! Series 1 includes: a fierce Triceratops, an earth-shattering Ankylosaurus, and a tremendous T-Rex. Series 2 features: a strong Stegosaurus, a mighty Spinosaurus and an awesome Apatosaurus.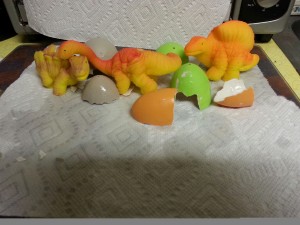 Fun Fact Cards are included in every series, providing information on each species of dinosaurs. This allows children to learn as they play and know what they grow!
Disclosure: Diane Sullivan was sent products in exchange for a review. No other compensation was given for this post. All opinions are that of mine and honest. Contact me at Diane@3decades3kids.net.