Auto Gravity Will Help You Find and Finance Your Dream Car! The New York International Auto Show March 30- April 8, 2018 at The Jacob K. Javits Center, NYC
Although Auto Gravity is relatively new in the world, it's kind of a dream come true in my eyes. This soup to nuts way to buy a car makes it easier than ever. Auto Gravity is  an Irvine, California-based financial technology company that is the creator and operator of a vehicle financing and leasing mobile app of the same name. The company was co-founded in 2015 by Andy Hinrichs, who continues to serve as chief executive officer, and its app launched in 2016. The app offers users finance and leasing offers for new and used vehicles.
There are Four Steps once you get to the Auto Gravity site:
Step One: Choose Your Car
Step Two: Find A Dealership
Step Three: Apply For Financing
Step Four: Select Offers
So there you go! Four easy steps and you can find the best financing around and the car that is just right for you. Auto Gravity's app provides users finance and leasing offers for new and used vehicles, in a variety of brands and models from thousands of dealerships. The app is available on the Android and iOS mobile operating systems, and as a web application. It works with dealers and lenders, and earns revenue from them when users take out loans. A "white label" version of the app allows dealers to incorporate their own branding. The app has been credited for simplifying the financing process, saving users time, and having a higher sales conversion rate than direct sales. AutoGravity is available in all U.S. states, except Nevada, and has helped facilitate approximately $500 million in financing.
 So as you may have already suspected, we LOVE CARS! Yes, we definitely love cars, and vans and trucks, we love them all. Our family is beyond excited about checking out the The New York International Auto Show that takes place at the Jacob K. Javits Center in NYC from Friday, March 30th through Sunday, April 8th. https://www.autoshowny.com/
As a bonus, A Girls Guide to Cars is giving away 10 pairs of tickets to the New York Auto Show and a $150 gift card to a grand prize winner. It could be you! We are so excited to be a part of the New York Auto Show this year! 
a Rafflecopter giveaway

Consumers visiting the Auto Show have the opportunity to win some fantastic prizes from A Girls Guide to Cars! They are giving away an Apple Watch, a Kate Spade Smart Watch, B&O Play headphones, an Amazon Echo, and Echo Dots. To enter to win, snap a photo with a participating auto brand – Toyota, Mazda, and Genesis – and post the pic on social media using the #NYIASGetSocial hashtag. Every photo with the hashtag qualifies as an entry to win! http://agirlsguidetocars.com/
 We are so excited for the auto show! Are you planning on going this year? Don't let the kids stop you. It's a great place for families and it's also a great place to shop for cars with no pressure! Please remember that AutovGravity can make it easy to secure financing once you've found the car of your dreams.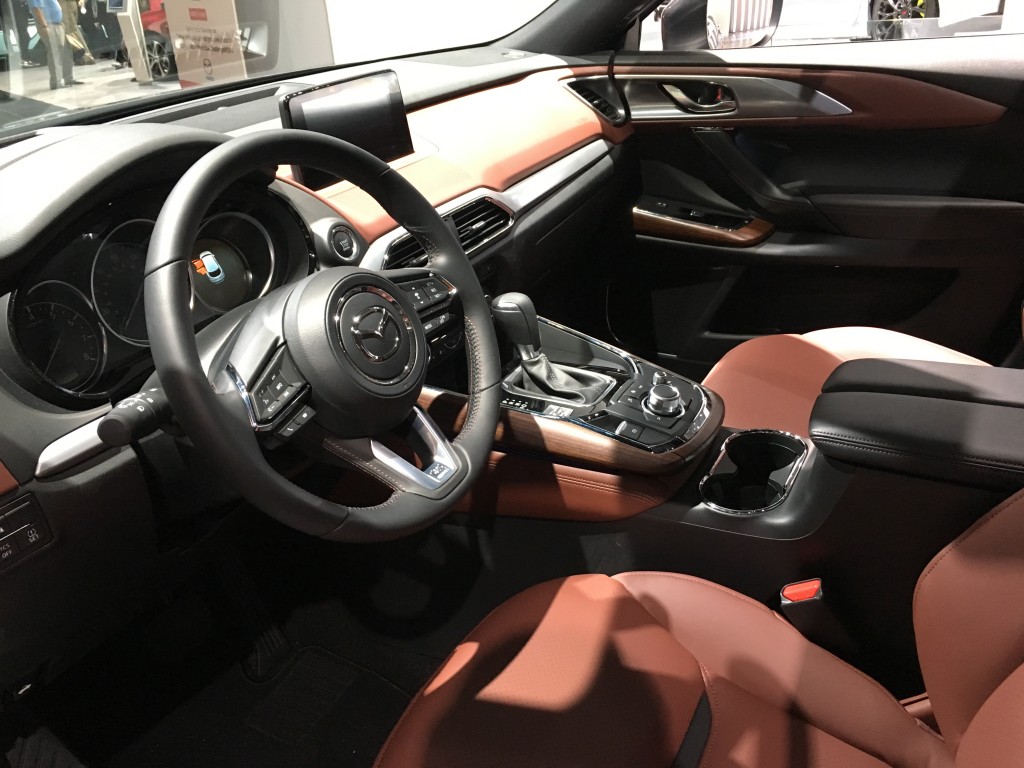 Disclosure: All opinions are true and do not reflect the views of the parent company represented. This post is sponsored by A Girls Guide to Cars. Contact me at 3decades3kids@gmail.com or @3decades3kids across all social media networks. See you at the NY International Car Show!