#
Giveaway Wubble Fulla Slime and Wubble Fulla Marbles! (Ends 3/30)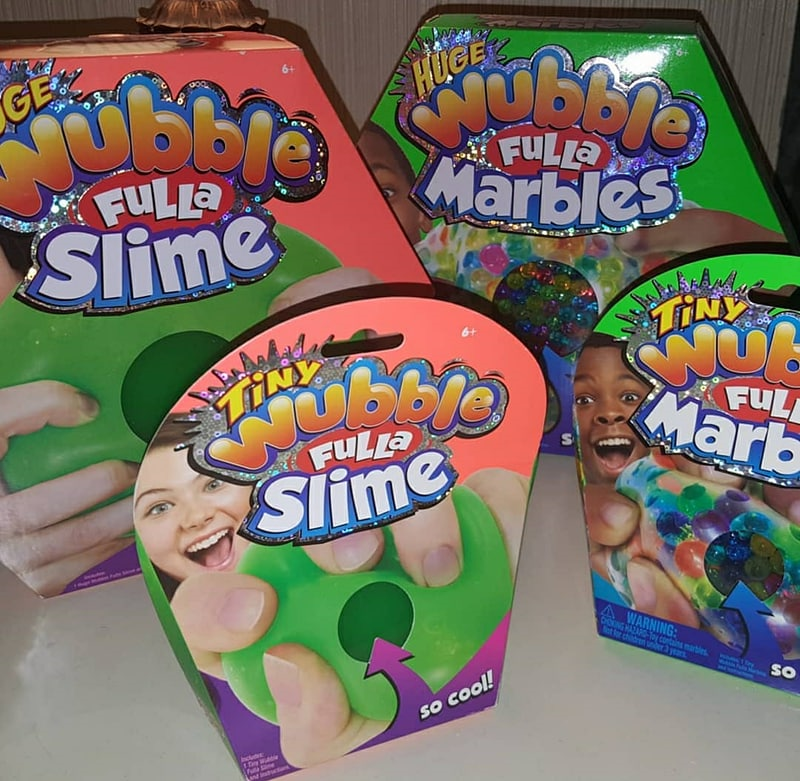 Our family loves Wubble Bubble Ball! We have had so many varieties of it so far and we honestly have loved playing with all of them. My personal favorite is the Super Wubble Pink! That one is huge and tons of fun. Recently we have had the chance to check out the newest Wubble balls! The company sent us four balls to play with and keep! We checked out Huge and Tiny Wubble Fulla Marbles and Huge and Tiny Wubble Fulla Slime!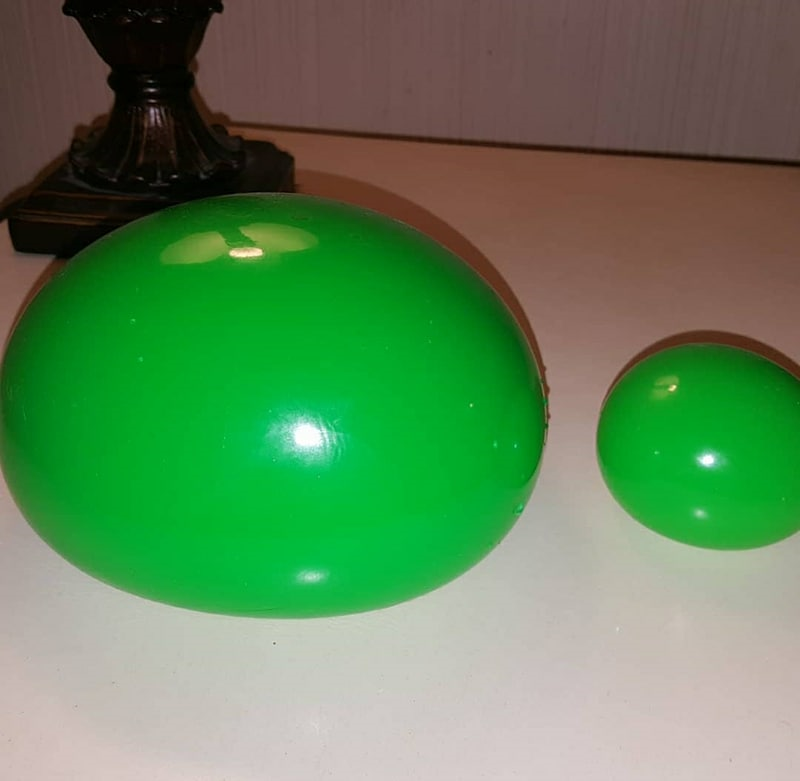 Have you ever had the chance to play with Wubble Bubble Ball you already know how much fun you can have with one. I think in the present day it is more important than ever to get kids off the couch and off the tablets! We are all about kids being unplugged and also about trying to sneak in some activity to get moving. Wubble Bubble Ball will take care of that. It's definitely a fun way to get outside (or inside) and have some fun with your kids! You can Toss it. Catch it. Stretch it. Slam it! New Wubble®  Fulla is the Wubble you can't put down! That is definitely a fact!
So who loves SLIME???!! and MARBLES??!! Now the amazing makers of the wildly popular Super Wubble®  Bubble Ball  just topped itself again, with Wubbles filled with gooey slime and soft, colorful Magic Marbles®. Wubble Fulla is the squishiest, squooshiest Wubble Ball yet! 
Wubble Fulla is the newest addition to a Wubble family of products that includes Super Wubble, Tiny Wubble, Super Wubble Brite (a light-up Wubble for playing in the dark), Wubble X (a helium-filled "anti-gravity" ball that can hover in mid-air) and Water Wubble (refillable water balloon balls that splash, but don't pop). Check out our video here: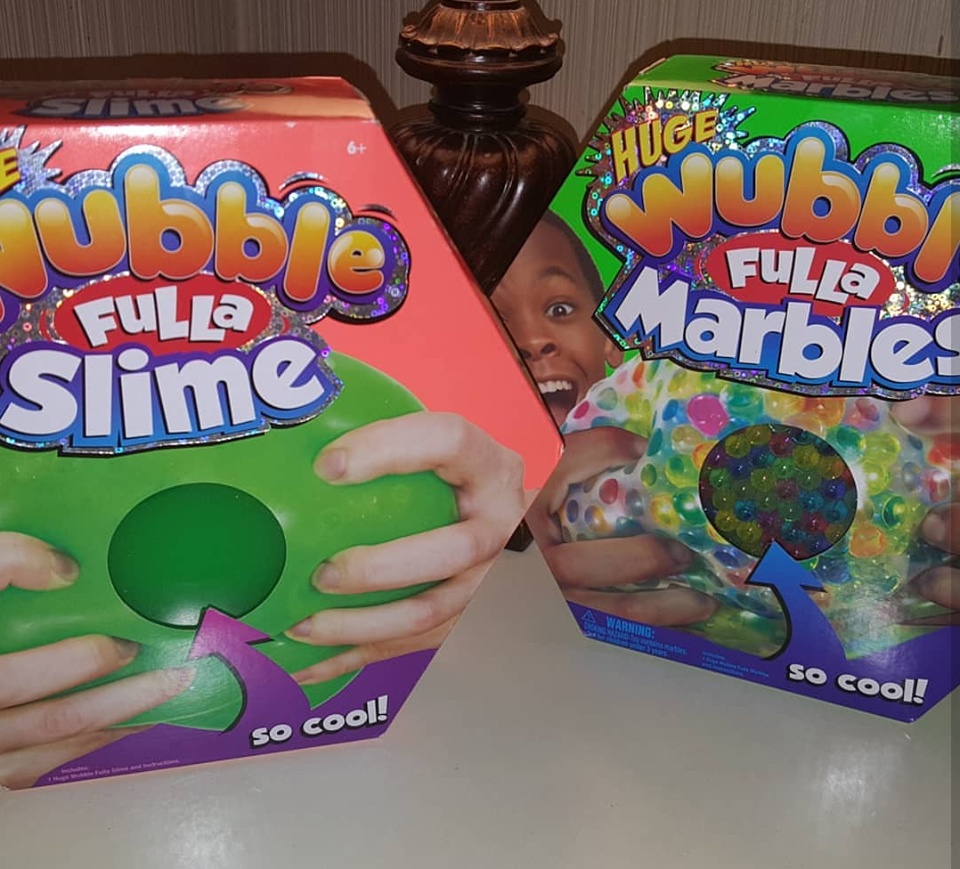 Best news ever is that there is a size for everyone's needs! The new ball comes in three super squooshy sizes: Huge (5″), Big (4″) or Tiny (just under 2 ½")! Each size comes stuffed with either slime or Magic Marbles – colorful and squishy round balls made of a super-absorbent polymer that absorbs water. Whichever you choose, once you pick up Wubble Fulla, you won't want to put it down!
Wubble Fulla Slime and Wubble Fulla Marbles are recommended for children ages 6 and up and retail for $14.99 (Huge), $9.99 (Big) and $7.99 (Tiny). A combo set is currently available at www.WubbleBall.com, which includes two Huge Wubble Fullas (one of each) for $19.99, plus $8.99 shipping and handling. The balls are coming soon to Target, Toys R Us and Walgreens.
 GIVEAWAY ALERT: We are beyond excited to host a Wubble Fulla Giveaway! Please enter on the rafflecopter below. Giveaway ends March 30, 2018 at midnight. Winner will be contacted via information provided on the rafflecopter below. 18+/USA.
a Rafflecopter giveaway
Disclosure: All opinions are that of Diane Sullivan and honest. They do not reflect the views of the partner company represented. Contact me at 3decades3kids@gmail.com and @3decades3kids across all social media platforms.