Six Flags Great Adventure OPENS For The 2018 Season March 24 & 25th!
Check Out The Awesome March and April Events
I'm  writing this and I kind of cannot believe my own eyes! Is it really time for Six Flags Great Adventure to open for their 2018 season. Could the winter have gone by so fast! It seems like we were just at Six Flags for Fright Fest and Holiday In The Park and now blink and it's time for opening day. Well, with saying that, our family is SO HAPPY!! We absolutely love Six Flags Great Adventure! Maybe it's the amazing coasters? Maybe it's the funnel cake? Maybe it's the giraffes? OR, Maybe it's the fact that everyone in my family smiles when they are at Six Flags, we all put our troubles to the side and just enjoy life once we enter the park! Whatever it is, it keeps us coming back time after time. I know that I have a ton of memories of visiting Six Flags Great Adventure with my own parents and I hope that my own kids bring their kids and our family just keeps on enjoying Great Adventure! Check out all of the great events coming to Six Flags Great Adventure in March and April and let us know when you are going to Six Flags. See you there! Check out everything you need to know about Six Flags here: https://www.sixflags.com/greatadventure
Six Flags Hiring Palooza – March 17 & 18
Six Flags Great Adventure will host a hiring palooza for jobs in ride operations and culinary services March 17 and 18 in the Six Flags Employment Center. Prospective employees age 16 and older can secure an on-the-spot interview from 9 a.m. to 5 p.m. each day. Wages for these positions were recently raised by approximately $2 per hour over 2017 and begin at $10 to 10.50 per hour for day shift and $10.50 to $11.50 for night shift. New applicants are encouraged to visit www.sixflagsjobs.com to complete an online pre-employment application. Employment Center walk-ins are welcome Mondays to Fridays from 9 a.m. to 7 p.m. and Saturdays and Sundays from 9 a.m. to 5 p.m. at 1 Six Flags Blvd., Jackson, NJ 08527 – approximately 1 mile west of the main park entrance on Route 537.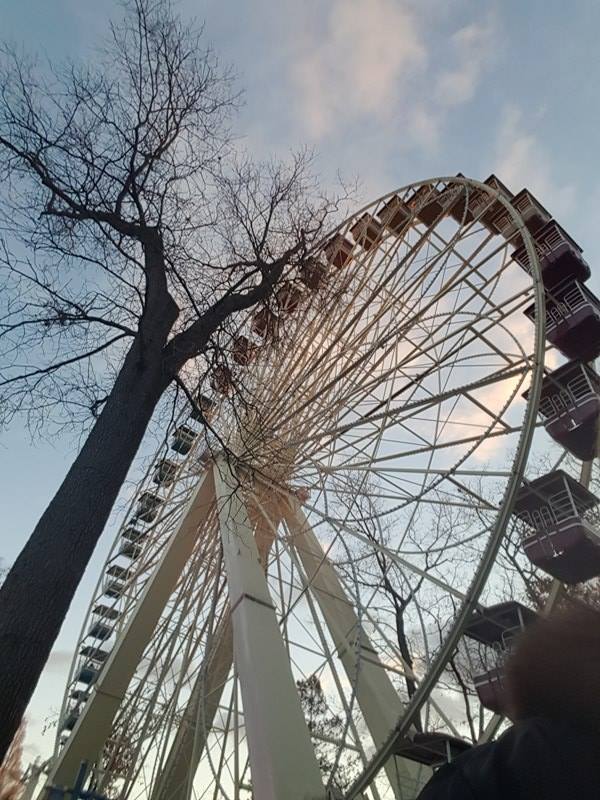 Six Flags Great Adventure Opening Weekend ­­– March 24 & 25
The World's Ultimate Thrill Park opens for the 2018 season March 24 and 25. Guests can conquer cutting-edge thrills like JUSTICE LEAGUE: Battle for Metropolis and THE JOKER, and challenge chart-topping coasters like El Toro and Kingda Ka. The whole family can embark on the ultimate animal adventure on Safari Off Road Adventure, and take a spin on the Big Wheel to catch a glimpse of construction for 2018's innovative, new ride, CYBORG Cyber Spin. This seven-story, three-axis gyroscope ranks as the first thrill ride of its kind in the world and will utterly defy gravity beginning this summer.
Spring Break – March 30 to April 8
Guests can emerge from hibernation to celebrate the launch of the blockbuster 2018 season with Spring Break March 30 through April 8. With thoughts of snow far behind and visions of a brilliant summer ahead, thrill-seekers can soar on Nitro, Zumanjaro: Drop of Doom, SkyScreamer and more. Guests can greet their favorite animals from six continents on the VIP-style Safari Off Road Adventure, and encounter small, exotic animals up close at Safari Discoveries. Spring Break tastes even sweeter with signature treats like funnel cake sundaes, churros, smothered candy apples, homemade fudge and more.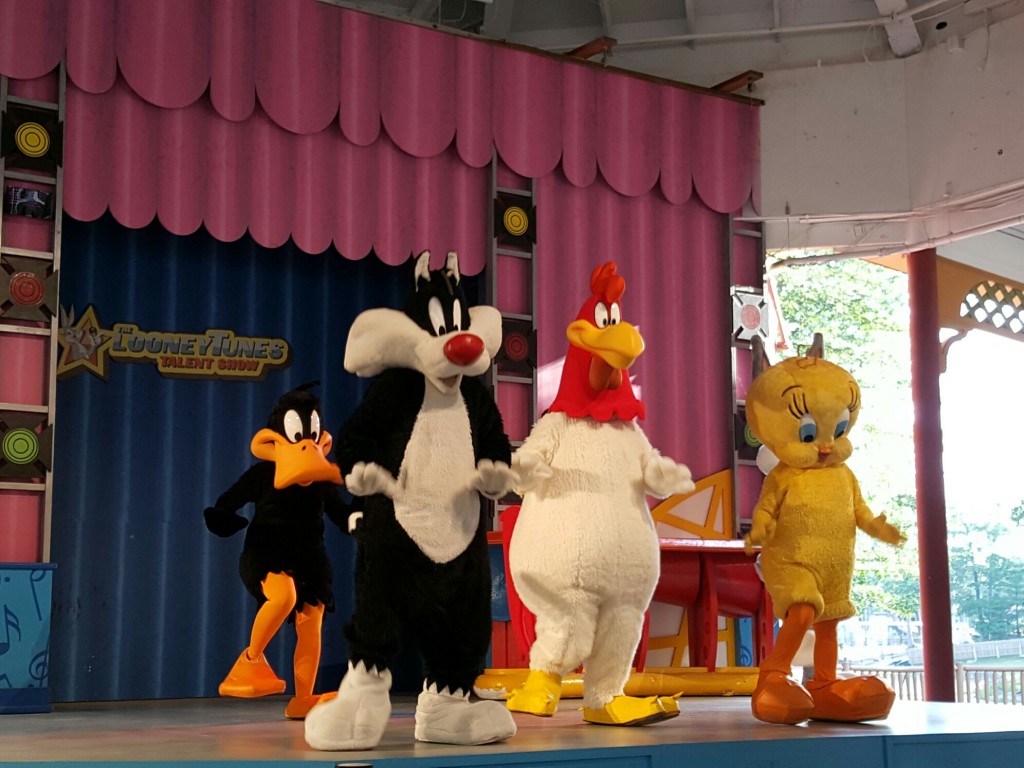 International Food Truck & Beer Festival – April 21 & 22
The 5th annual International Food Truck & Beer Festival features delicious treats from around the world plus an expansive variety of craft beer. Guests can enjoy a myriad of tastes ranging from barbeque and tacos to hibachi and sliders, plus sweets including gourmet waffles and cupcakes. More than 10 trucks are available from 12 to 7 p.m. each day in Movietown. Festival admission is included with theme park admission, Season Pass and active Membership. Food and beer are available for an additional fee. Discounted theme park tickets are available online for $37.99 with the promo code TRUCK.
Academic Adventure – Select Days April 9 to 30
Safari Off Road Education – April 9-13, 16-19, 23-26, and 30
Six Flags Great Adventure is proud to offer students K through 6 a journey in learning with 1,200 animals from six continents including elephants, giraffes, rhinos, bears and more. Experienced and entertaining tour guides facilitate this thrilling animal program for up to 400 students per day in its 350-acre wildlife preserve when the theme park is closed to the public.
Spring Physics Day – April 20
Students see and feel the principles of physics at this exclusive educational event that transforms theory into practical applications. For more than 30 years, students have utilized the theme park's outdoor classroom as a method to measure scientific principles such as speed and force on their favorite thrill rides. Pre-registration may be required for activities. Park hours are 10 a.m. to 6 p.m.
Middle School STEM Day – April 20
Six Flags dedicates an entire operating day exclusively to middle school students for STEM – a curriculum based on four specific disciplines (science, technology, engineering and mathematics) in an interdisciplinary and applied approach. Pre-registration may be required for events. Park hours are 10 a.m. to 6 p.m.
Biology Day – April 20
High and middle school students learning about biology and life science can explore Six Flags' outdoor classroom during Biology Day. Students get up close and personal with 1,200 animals from six continents in the park's 350-acre wildlife preserve while being led by experienced and entertaining tour guides. Kids can see classroom principles in real-life settings and learn from a dedicated staff that works in the field every day. This exclusive day operates from 10 a.m. to     6 p.m.
Disclosure: All opinions are honest and my own. They do not represent the views of the parent company represented. Media invite provided by Six Flags Great Adventure. Contact me at 3decades3kids@gmail.com and @3decades3kids across all social media platforms.