Pirates Of the Caribbean Dead Men Tell No Tales!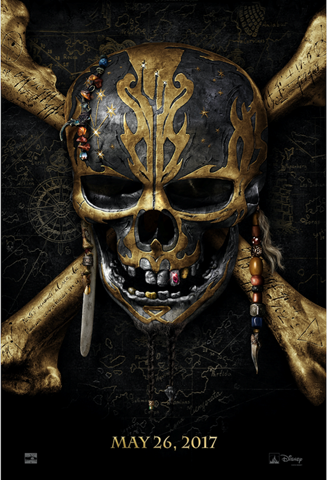 Being a boy mom comes with many extra surprises, one of them for me was learning to be a pirate! Throughout my childhood and early married life I never in my wildest dreams could imagine that someday I would not only know every pirate but also the ship names and their back stories. So, in saying that, you can probably already imagine that there was quite a countdown in our house leading up the most recent movie. Yes, the boys are grown, but the pirate will always live inside!  My sons and I have been fans of the Pirates of the Caribbean movies since Curse of the Black Pearl, so naturally we were thrilled to check out Dead Men Tell No Tales— and it did not disappoint! The movie succeeds in not only bringing back characters that fans of the series know and love (like Captain Jack Sparrow, Captain Barbossa, and many more), but also introducing new friends and foes like Will Turner's son Henry and the villainous Captain Salazar. With tons of thrills, adventure, and laughs, Dead Men Tell No Tales is certainly a welcome addition to the Pirates of the Caribbean series, and an awesome way for you and your family to kick off this summer! ALSO- You WILL find out some info you never knew before!!! Go, go and see the movie. You will LOVE it, I promise!!
Can the little kids see it? YES! It's a typical pirate movie. There are sword fights and dead pirates. There is not much blood but there is one part with Captain Salazar that has a bit of blood( it's at the beginning). The only part you may  want to do a "hand over eye cover" would be the guillotine with Jack Sparrow. There are some leftovers in a basket beneath him- so if your kids have never been exposed to something like that you may want to distract. The rest of the movie is pretty much straight on pirates and SO much fun! There are a ton of jokes for both kids and parents! Take the little ones, they will LOVE it!!
Johnny Depp returns to the big screen as the iconic, swashbuckling anti-hero Jack Sparrow in the all-new "Pirates of the Caribbean: Dead Men Tell No Tales." The rip-roaring adventure finds down-on-his-luck Captain Jack feeling the winds of ill-fortune blowing strongly his way when deadly ghost sailors, led by the terrifying Captain Salazar (Javier Bardem), escape from the Devil's Triangle bent on killing every pirate at sea—notably Jack. Jack's only hope of survival lies in the legendary Trident of Poseidon, but to find it he must forge an uneasy alliance with Carina Smyth (Kaya Scodelario), a brilliant and beautiful astronomer, and Henry (Brenton Thwaites), a headstrong young sailor in the Royal Navy. At the helm of the Dying Gull, his pitifully small and shabby ship, Captain Jack seeks not only to reverse his recent spate of ill fortune, but to save his very life from the most formidable and malicious foe he has ever faced.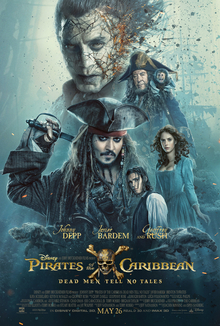 Pirates of the Caribbean: Dead Men Tell No Tales In Theaters May 26, 2017- See it in 3D!!
Disclosure: Diane Sullivan/3decades3kids is a Disney Movies Partner Blog. All opinions are that of Diane and do not reflect those of the parent company represented. Media night screening was provided. Contact me at 3decades3kids@gmail.com or @3decades3kids across all social media platforms. See you at the movies!!