Nine Lives Movie 4 Pack Ticket Giveaway! In Theaters August 5th!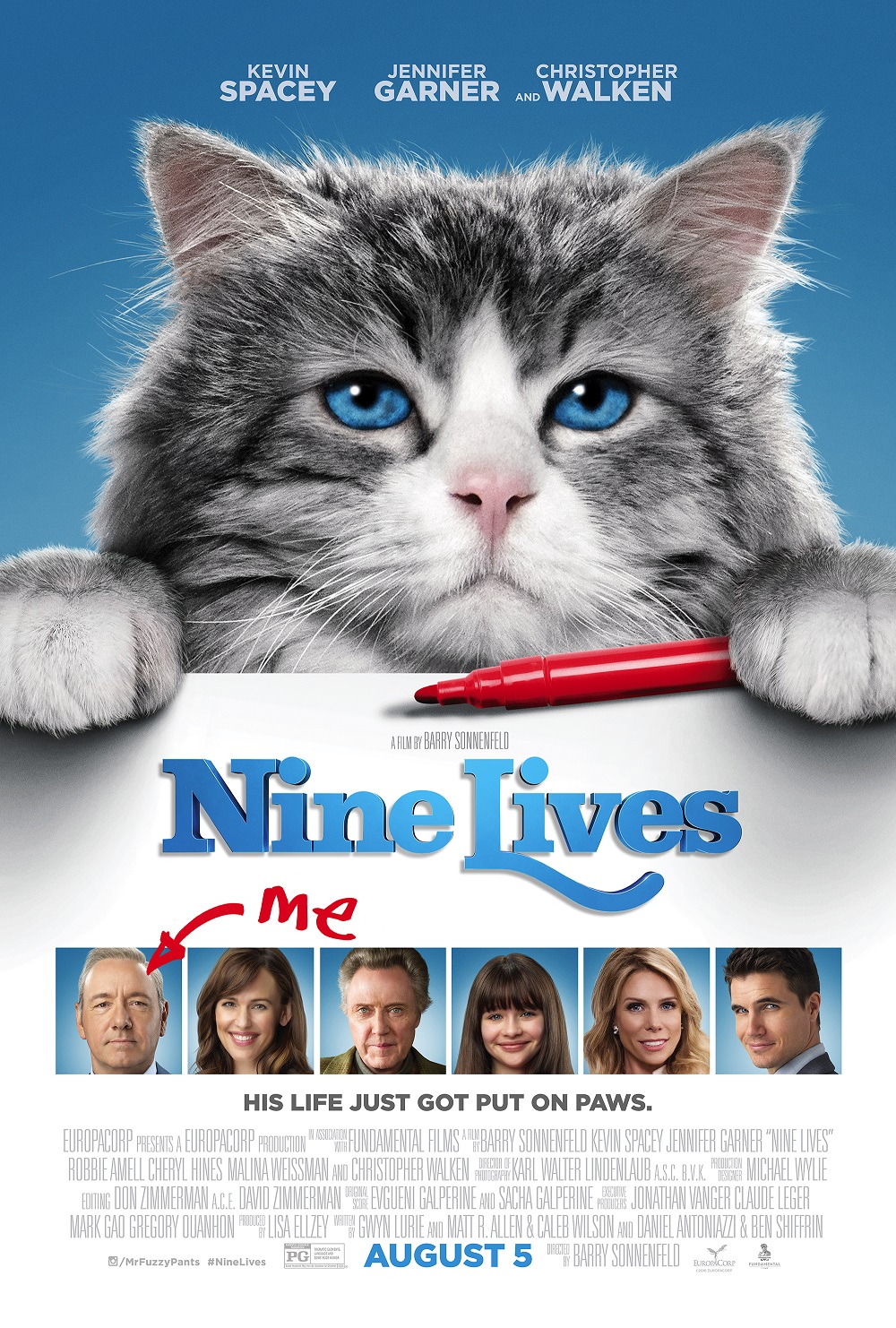 By now you have seen the commercials! Nine Lives looks amazing! We are so excited to partner with Nine Lives and host a 4 pack giveaway of tickets. These are not screening passes, they are tickets to see the show after it has already opened in theaters. Enter on the rafflecopter below for the chance to win passes to win a family 4-pack of passes to see Nine Lives in theaters.  Nine Lives is the family-friendly tale of a stuffy billionaire businessman who is transformed into a cat until he can learn to be the father he's supposed to be.   Catch NINE LIVES, starring Kevin Spacey in theaters August 5th! Giveaway ends Friday August 5th at 11:59pm. Winner will be notified August 6th and have 24 hours to respond and claim prize.
a Rafflecopter giveaway

 
 
Tom Brand (Kevin Spacey) is a billionaire whose workaholic lifestyle leaves him disconnected from his beautiful wife Lara (Jennifer Garner) and adoring daughter Rebecca. Needing a present for Rebecca's 11th birthday, Brand visits a mysterious pet store and leaves with a cat named Mr. Fuzzypants. After a mysterious incident, Tom wakes up to find himself magically trapped inside the animal's body. As his family adjusts to life with an odd and stubborn feline, Brand must figure out a way to become human again.
 
NINE LIVES is the family-friendly tale of a stuffy billionaire businessman who is transformed into a cat until he can learn to be the father he's supposed to be. http://www.ninelivesmovie.com/
Disclosure: Diane Sullivan/3decades3kids is a Nine Lives Movie partner blog. All opinions are that of Diane Sullivan and do not reflect the opinions of the parent company represented. No compensation was given for this post. We love movies and want to bring them to our readers through advanced screenings. Contact me at Diane@3decades3kids.net and @3decades3kids across all social media platforms and on Snapchat: ThreeDecades  3decades3kids.net