Himalayan Salt Lamp and Discount Code- So Beautiful and So Many Benefits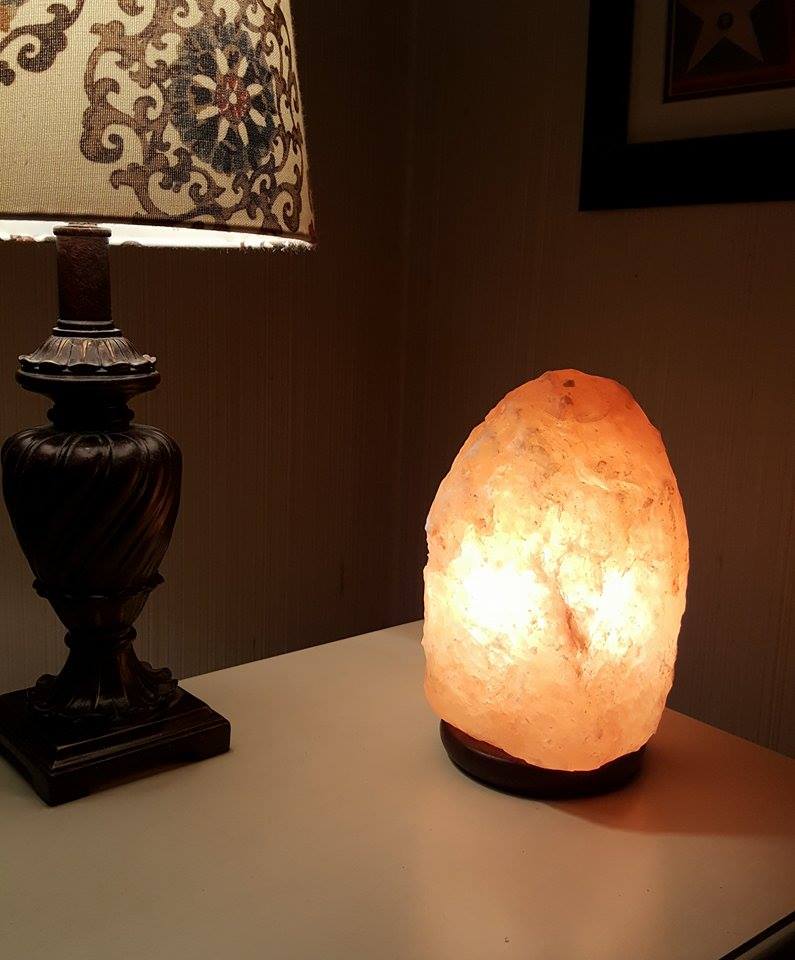 It seems like forever that I have wanted a Himalayan Salt Lamp. There is something so special about this unique piece of salt that has always intrigued me. Recently we partnered with the Himalayan Salt Shop to review our very own lamp. Up front I have to say this lamp did not disappoint our family at all. It's just beautiful to look at and was placed in our living room immediately on arrival. It took a while for the rock to warm up, but the glow was immediate and we all loved it. To think that besides its beauty there are actual benefits to having this Himalayan Salt Lamp inside your house.  
A few times during our travels I have come across the Himalayan Salt Lamps. I have glanced at them, thought they were pretty, but never stopped to find out the real story behind them. The Himalayan Salt Shop proudly offers a truly unique health and wellness product. Himalayan Salt Lamps have been popular in Europe for decades, but have only recently become known in the United States. These all-natural air purifiers, made of pristine pink Himalayan salt crystal, help clean the air in your home while also serving as a stunning, glowing home decor piece surely to strike up conversation. Visit www.HimalayanSaltshop.com to learn more. The Himalayan salt is 100% Authentic, mined from the superior Khewra Mines in Pakistan. Some companies mine from the plains, or flat lands, farther away from the Himalayan Mountain Range. This salt is mined from the foothills (or base) of the actual Himalayan Mountains. This is the optimal spot for salt mining. I don't know about you, but this is something that I definitely want to know more about and also have in my house. Now to decide which kind and size will work best for our family and our living room. I think we definitely found out. This is something I highly recommend.
The best part is that we have a special code for our readers that will take 20% off! Check out these unique and natural products! Go to www.HimalayanSaltShop.com and use code USFAMILY for 20% off.
Disclosure: Diane Sullivan/3decades3kids is a USFG partner blog. No compensation was given for this post. A sample product will be provided in order to facilitate an upcoming review. All opinions are that of my own and honest. They do not reflect the opinions of the parent company represented. Contact me at Diane@3decades3kids.net  or @3decades3kids across all social media platforms except Snapchat: ThreeDecades.