Netflix Giveaway! Do You Love The Beatles? Beat Bugs Is An Amazing New Netflix Show You Will Adore!
Calling all Beatles fans! This one is a real gem from Netflix to you. Netflix has come up with an original series that is so amazing you will not believe it. You little ones will be singing your favorite Beatles tunes right before your very eyes. East Beat Bugs episode is based on a Beatles song and the episode is themed around the song. For instance,"Help!" is an episode where one of our friendly bug friends is catapulted into a glass jar and cannot get out. Of course what better to song to sing but one of my favorites, Help! Another favorite song of mine is Lucy in the Sky With Diamonds where Lucy has nightmares and needs help from the dream doctor complete with kaleidoscope eyes! Love it!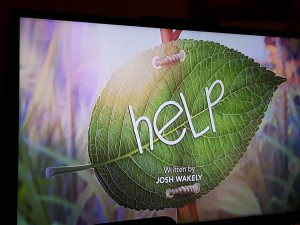 Our friends at Netflix sent us an incredible box of Beat Bugs goodies so our family could jam along with The Beatles and the Beat Bugs. So with tee shirts on, tambourines in hand, and one big or should I say, bug mic we had quite a time binge watching Beat Bugs. Honestly we had only planned on watching one or two episodes but got SO obsessed about wondering how each episode with capture that song that we just could not stop!!! So episode after episode, song after song we watched and watched and sang and sang. What a FUN night we had! Our family has not really listened to Beatles music in a while. Emily is really not even familiar with it at all, but after our night of Netflix and Beat Bugs she is now completely versed on The  Beatles and even knows a few of the songs.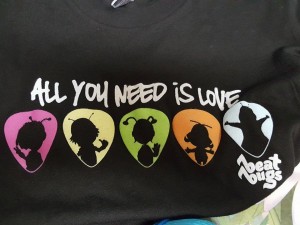 GIVEAWAY: Netflix will be providing one lucky 3decades3kids reader with SIX MONTHS of FREE Netflix! That is great for someone to get completely obsessed with binge watching every show Netflix has for you to see. If you already love Netflix, who wouldn't want SIX free months to add on their subscription? Winner will be chosen August 31, 2016 at 4pm and notified immediately via IG and FB. Please respond as soon as possible to claim prize. A new winner will be chosen if prize is not claimed in 24 hours from notification. Random.org will be used to choose the winner.
Two ways to enter:
1) Comment on our Instagram.com/3decades3kids pic of Netflix Beat Bugs by answering the question: What is your favorite Beatles song?
2) Comment on our Facebook.com/3decade3kids page by answering this question: Who would you watch Netflix with?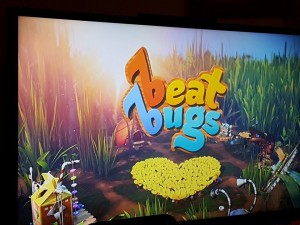 Disclosure: Diane Sullivan/3decades3kids is a proud partner of the Netflix Stream Team. All opinions are that of Diane Sullivan and do not reflect the opinions of the parent company represented. No compensation was given for this post. Surprises arrive from Netflix often. Please contact me at Diane@3decades3kids and @3decades3kids across all social media platforms. Snapchat me at ThreeDecades