Disney Infinity 3.0 Review: This Gaming Family Loves It!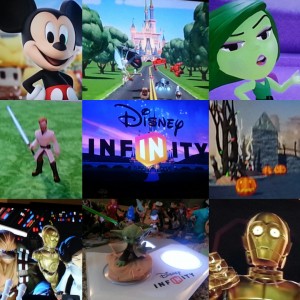 Our family has been waiting forever for Disney Infinity 3.0, okay well it feels like forever. All I can say is that we have been counting down the days until we could play that game in our own living room. We tried it out a couple of times along the way and loved it at first sight. Being a gaming family is already fun, but being a Disney gamer family is just a magical experience for everyone. When our Disney Infinity 3.0 box of awesome arrived our family just about hit the roof!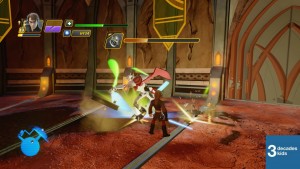 Disney Infinity 3.0 brings the complete Star Wars experience to your living room. The game offers players the opportunity to play as all of their favorite characters from the classic movies, along with television shows such as Star Wars: The Clone Wars, and Star Wars Rebels. Another amazing thing about Disney Infinity 3.0 is the Toy Box mode, where your imagination can run wild, and you can bring all of your Disney fantasies to life. My children loved getting the chance to have characters like Yoda and Mulan race around a track that they created in the Toy Box. There a re lots of things to do in this sandbox environment, like building racetracks, arenas, scenic landscapes, or recreating some of your favorite Disney attractions! On top of the Toy Box Mode,  Disney Infinity 3.0 also includes the outstanding Twilight of the Republic set, which takes place in the time period of Star Wars: The Clone Wars and the prequel trilogy.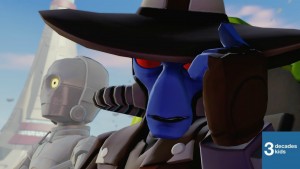 Star Wars: Twilight of the Republic is a great set that is perfect for all Star Wars fans. It features a cast of familiar faces, and some of the most threatening enemies in the galaxy. Throughout the campaign, you will encounter foes such as General Grievous, Cad Bane, and Darth Maul. In Disney Infinity 3.0, the combat system has also been reworked, giving the lightsaber combat a realistic, fast, and fun feel. The Twilight of the Republic set tells an interesting tale, and has a lot of different variations in gameplay throughout the campaign. In some levels, players will find themselves engaged in on-foot combat with Battle Droids and other enemies from the Star Wars universe, while in other levels players may be battling enemy ships in space. The Twilight of the Republic set is fantastic, and is the Clone Wars adventure many have waited for!
 Another thing that makes Disney Infinity 3.0 shine is the new Toy Box Takeover mode.  Toy Box Takeover is a Toy Box Game. It is similar to Disney Infinity 2.0's Escape from the Kyln and Brave: Forest Siege. Toy Box Takeover pits your full roster of Disney Infinitycharacters against Syndrome and other iconic villains, as you travel across many different environments facing many challenges. The game is a lot of fun, and is a great way to level up your Toy Box characters.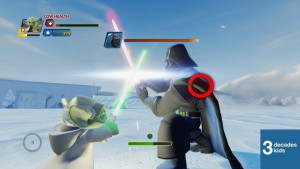 Disney Infinity 3.0 is an all-around incredible game for Disney and Star Wars fans! The Toy Box is a place players can become lost in for hours while creating their next Disney masterpiece, the  Twilight of the Republic set is superb, and the new  Toy Box Takeover is a great addition to the game. My children and I love everything about the title, and it has become one of our favorite games to play together! https://infinity.disney.com/
Disclosure: Diane Sullivan was provided with sample products in order to facilitate this review. All opinions are that of my own and honest. No compensation was provided for this post. This is part of our Gamer Family series. Contact me at Diane@3decades3kids.net and @3decades3kids everywhere else.