New Netflix Original Series "Adventures Of Puss In Boots" #StreamTeam
Our family fell in love with Puss In Boots years ago when we first met him during Sherk2.
Since then we have had our share of jokes and trying to imitate the way he talks and acts. Recently we were thrilled to find out that Netflix was releasing another original series, "Adventures Of Puss In Boots". The series released on January 16th and today our family gathered around, popcorn in hand to check it out. We totally give it a thumbs up! If you are a Puss In Boots fan you are going to LOVE it!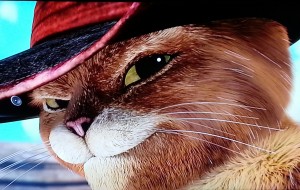 This month Netflix is celebrating all "Four-Legged Stars". Since we have our own kitty, we are especially happy about this month's celebration. We love all four legged creatures and have had our share of pets throughout the years. So we are going to check out the entire series and then see what other animal flicks are up for grabs this January! Do you have a favorite pet at home? Check out a trailer here: http://www.netflix.com/WiMovie/80018988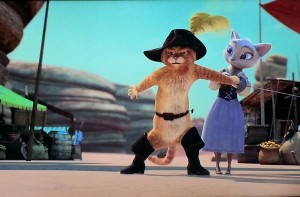 Disclosure: Diane Sullivan is a Netflix Stream Team mom. Access to Netflix provided by Netflix. All opinions are that of Diane Sullivan. Contact me at ELGeorgia@aol.com and everywhere else at .@3decades3kids.Guard your treasures from sticky paws or save up for your first pet with this DIY kitty bank. Click here to learn how to make your own.