Diane Sullivan is a Precious Moments Ambassador Blogger and provided sample product for the purpose of review. No form of compensation is provided for this blog post. It includes personal opinions that do not reflect or are influenced by Precious Moments.
Precious Moments True Beauty Is Reflected From The Heart -Review and Giveaway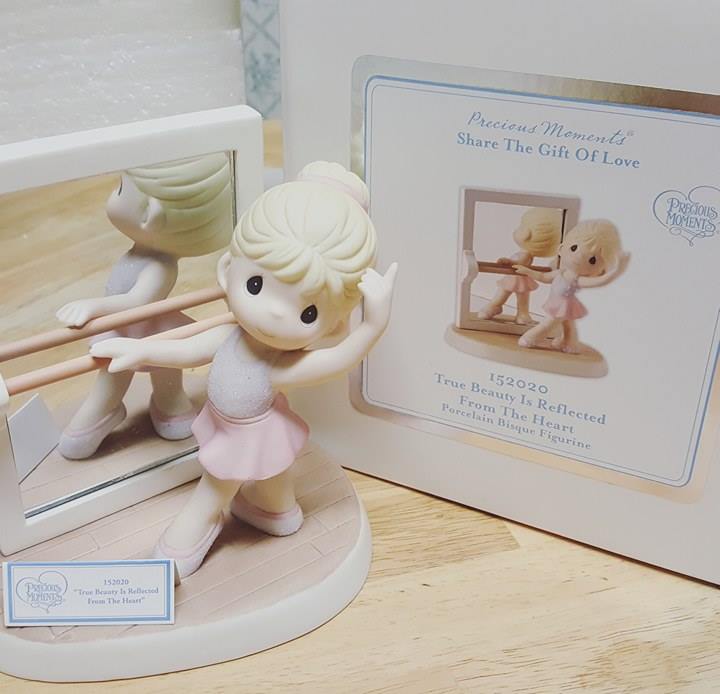 Life Is Filled With Precious Moments. Each day is a gift in itself. Some days are good some days are not so good and some days are just precious. There are many precious moments in our lives that need to be celebrated. Recently I was invited to be an Ambassador Blogger for Precious Moments. I felt so proud and honored to be included into the fold of Precious Moments. My best friend has a huge collection for Precious Moments that she has collected throughout her life. They are so beautiful and with a glance she can see many of her life's milestones on display throughout her house. As for me, I do have collected a few Precious Moments including the Bride & Groom, the graduate, First Holy Communion for my sons and more. Each one represents something very special in my life.
When the Precious Moments box arrived the other day I called my daughter immediately. She has never had her own figurine.  We opened the box together and there were many smiles. This figurine, Precious Moments- True Beauty Is Reflected From The Heart was about to be my daughter's very first Precious Moments. She was beyond thrilled. Honestly, Precious Moments could not have chosen a better one to send me. Emily was born after me being a boymom for sixteen years, I kind of thought by that point there would not be a ballerina in our house. So, ballet is definitely is a Precious Moment in our family. The picture below is what I see when I look at the Precious Moments figurine. When I asked my daughter what it meant to her she told me it think about all of times she has danced and practiced ballet. I hope those memories will stay forever every time she looks at this beautiful figurine. It also brought back my own memories of my childhood and how much I loved ballet.
For nearly forty years Precious Moments has been creating gifts that celebrate caring, sharing, faith and love. Precious Moments offers an adorable figurine of a ballerina who demonstrates her poise and beauty. Beauty is found in confidence, compassion, determination, and so many other aspects that lie far deeper than the skin. As this diligent dancer practices her ballet positions at her barre, her beauty is not only reflected in the mirror, but from her heart as well. A graceful gift for anyone with an appreciation for ballet. Porcelain/Resin/Glass. 5 ¼" H. SRP: $55.99 http://www.preciousmoments.com/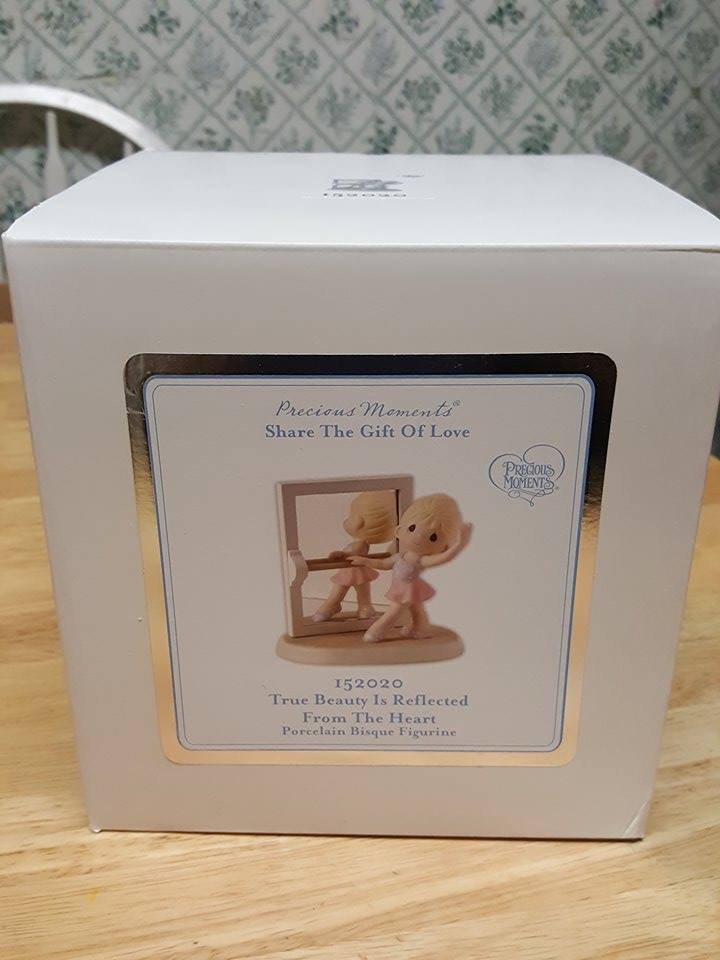 GIVEAWAY: We are so excited to partner with Precious Moments for this amazing giveaway. We have a beautiful Precious Moments True Beauty Is Reflected From The Heart that you can have for your very own. Giveaway ends Sunday night August 27th at 11:59pm. Winner will be contacted via email and needs to respond within 24 hours to claim prize.
a Rafflecopter giveaway
Disclosure: Diane Sullivan/3decades3kids is a Precious Moments Ambassador Blogger. All opinions are that of Diane Sullivan and do not reflect the opinions of the parent site. Sample products are provided throughout the program for the purpose of review/giveaway. No compensation provided for this post. Please contact me at Diane@3decades3kids.net and follow us across all social media platforms at @3decades3kids and on snapchat- ThreeDecadess