Peeps & Company® and Easter Go Perfect Together -We Have a Giveaway Just For You!
Easter is a wonderful time in our house and for our family. We love spring and we love to celebrate the holidays with our family and friends. We spend Easter time baking and spending time with the family. When the bunny visits our house, he always leaves PEEPS®! It brings me right back to my childhood- remembering waking up Easter morning to running to see if the Easter Bunny left me some of those delicious little yellow chickies. Back then there was not a big variety of Peeps available. Now a days my children feast on Chocolate covered PEEPS® , flavored PEEPS®, Bunnies, and even Peeps plush! Below I listed everything that we included in our incredible PEEPS® Easter basket. Did I mention that we love MIKE AND IKE® jellybeans?…and HOT TAMALES® jellybeans? This Easter is going to have the best bunny basket ever.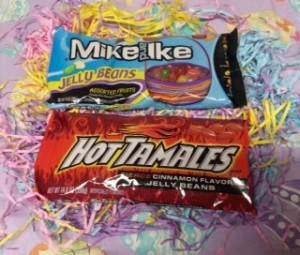 Here's what we put inside of our Easter Basket this year.
5-inch PEEPS® Plush: Spread the joy of PEEPS® when you give this plush PEEPS® chick as a gift to those of any age (assortment of colors).

PEEPS® earbuds: If you need a sweet bit of time to yourself, let your favorite yellow PEEPS Chick take you away with your favorite music through these PEEPS earbuds. Get a dose of stress relief, in stereo, every time you put them on and crank up the tunes!

PEEPS® luggage tag: From candy to cute accessory, these PEEPS® luggage tags add a pop of color and whimsy to your gear (assortment of colors).

PEEPS® Orange Delight Flavored Marshmallow Dipped in Orange Fudge: These three Chicks are orange delight flavored and dipped in orange fudge to enhance the flavor. Share them with your friends or keep them for yourself!

PEEPS® Marshmallow Chicks: The five and 15 count packages of the iconic PEEPS® Chicks are available in classic Easter colors including yellow, pink, blue, lavender, green, and orange Chicks! The 10 count package of Chicks is available in all of the classic Easter colors as well as white.

PEEPS® Marshmallow Bunnies: The four count bunnies come in classic yellow, pink and blue colors. The 12 count bunnies come in classic colors as well as lavender, white, green and orange. The 16 count are packaged in classic colors plus lavender and green.

PEEPS® Decorated Eggs: Nine white eggs iced with pastel colors in 3 unique designs, these eggs are great for recipes, crafts and immediate consumption.

PEEPS® Party Cake Flavored Marshmallow Chicks: Ten delicious vanilla cake flavored marshmallow chicks sprinkled with fun rainbow confetti.

PEEPS® Sour Watermelon Flavored Marshmallow Chicks: Sweet and sour flavors collide to create a burst of watermelon in these ten green chicks with a blush pink center.

PEEPS® Chocolate Dipped Mousse Flavored Marshmallow Chicks: Three delectable chocolate mousse-flavored Chicks dipped in either creamy milk or dark chocolate.

PEEPS® Chocolate Covered Marshmallow Chicks: Individually wrapped marshmallow chicks covered in either milk or dark chocolate.

PEEPS® Rainbow Pop: Four chicks in colors yellow, green, pink and blue marshmallow on a stick- it's like a colorful PEEPS® lollipop.

MIKE AND IKE® Easter Treats: Bring chewy, fruity goodness this Easter season with a 10 oz. gift bag of MIKE AND IKE® Easter Treats flavors. Filled with grape, pineapple-banana, strawberry, lemon-lime, and cherry-flavored MIKE AND IKE® candies – and all made with real fruit juice – this gift will put a spring in anybody's step as the bright new season gets underway.

MIKE AND IKE® Jellybeans: The Assorted Fruits MIKE AND IKE® JELLY BEANS are a fan favorite.

HOT TAMALES® Jellybeans:  Celebrate Easter with our cinnamon-flavored jelly beans (14 oz. package)
In addition to bunny basket making, our family loves to create baked treats with our Peeps®. Every holiday we use them in a way that makes everyone happy that tests them out. This year we baked cupcake baskets and nests and adorned them with yellow Peeps® chicks. They are just regular yellow boxed cupcakes. We frosted them, put on some green sprinkles, added a few chocolate eggs and topped them off with chicks! The baskets we used some marshmallow twine. What do you think? I absolutely love the way they turned out. I also love that our family is making memories in the kitchen baking together and keeping Peeps® as part of our holiday tradition. That brings me back to my mom and I baking together and the cherished memories I have of those precious days. Hoping from the bottom of my heart that my children continue those same traditions with their own children some day. We love you Peeps®. Happy Easter! Check out all things Peeps® here: http://www.peepsandcompany.com/
We have a special code just for 3decades3kids readers so you can load up on Peeps® and make your own special memories this Spring. This discount code is valid for 20% his/her next purchase. The best part is there is no minimum required, from now through April 15, 2016 you can use this discount code: EASTERTREATS Go buy Peeps®! lol.
Giveaway: One lucky 3decades3kids reader will have the chance to fill their own bunny basket with a bunch of Peeps® treats. Is it you? Enter on the Rafflecopter below. Giveaway ends on March 24th at 9pm. Winner will be contacted immediately and needs to respond by 10am so that their information can be passed on to Peeps® and your prize pack can be sent out asap! Follow the convo on Twitter with hashtag #PEEPSEASTER @peepsbrand @3decades3kids. Giveaway does not include basket. The prize is a variety of Peeps® treats. I'm sure you will love it! (18+/USA only).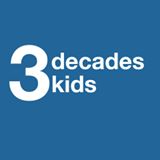 Disclosure: Diane Sullivan/3decades3kids is a PEEPS & COMPANY® partner blog. No compensation was given for this post. "The PEEPS & COMPANY® products, information, and additional gift pack have been provided by PEEPS & COMPANY®." They also provided the discount code extended to our readers. All opinions are my own and honest. They do not reflect or were influenced by the brand. Contact me at Diane@3decades3kids.net or @3decades3kids across the social media networks. 3decades3kids.net