The Gazillion Bubble Show NYC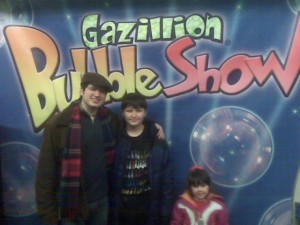 Ever since I heard about The Gazillion Bubble Show in NYC, I wanted to see it! I thought it would be fun for the entire family. The Gazillion Bubble Show The Next Generation, held at New World Stages on 50th Street, NYC was great!
Our show was hosted by Deni Yang, who was a wonderful bubble artist since the age of four. His parents were the original Gazillion Bubble Show hosts in other cities where the show still takes place.
The show featured many, many bubbles-big and small. Deni Yang told different stories and created bubbles that not even your imagination could begin to think of. Children of all ages and adults alike were in awe of all the spectacular bubble acts!
I personally loved when a little girl was taken on the stage and story was told of a little girl in Hawaii who dreamed of snow. In just a few seconds of dimming the lights and bringing them back up, the stage was transformed into a bubble paradise. There were bubbles everywhere.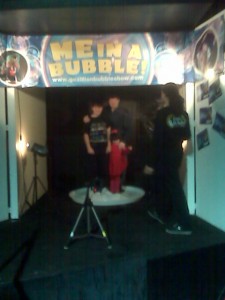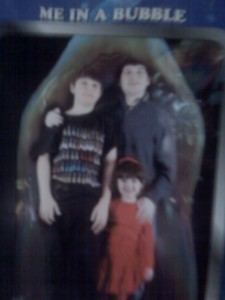 As a bonus, Deni Yang preformed a breathtaking lazer act. The music was wonderful and the audience was filled with enthusiam!
One highlight of going to the Gazillion Bubble Show is that you can get your picture inside an actual bubble! There is a special area set up that you can stand in and people raise a bubble up around you! Sometimes it takes a few tries, but they do get the picture!
If you are in the mood for a fun afternoon with the family, The Gazillion Bubble Show is a great choice! There are also plenty of "take home" bubble fun items to purchase and take home for your own bubble fun!
For more information please visit:
Please LIKE 3decades3kids on fb at: