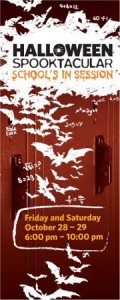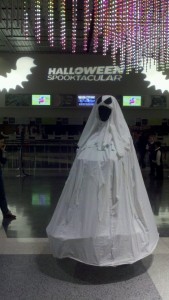 I loved this ghost who whizzed through the crowd!
Looking for something spooky and fun for the entire family. Liberty Science Center is celebrating Halloween this year with their Halloween Spooktacular!What's great about this event, is that it's good for all ages and all scare levels! You can choose age appropriate activities for your youngest child to your oldest and you will have quite a good time yourself!
Costume Contest
Bubble Wall
Feed The Ghost
For the bravest of souls you can enter LSC's School's In Session! Be prepared! The scaremeter is high
with this one as you enter the creepy cafeteria, nurses office, Science lab and more.
Whatever you do, don't get an detention!
For children younger than 10 or those who just want something a little less menacing, there is the Pitch Black Touch Tunnel to crawl through. There are also some fun games and interactive activities for all! We enjoyed making faces on paper pumpkins, creating take home spiders, coloring books, and touch and guess boxes.
Don't forget to come in costume! There are age level costume contests and even a costume parade!
Our family had a wonderful time tonight at the Halloween Spooktacular and yours will, too! There is a lot to learn at Liberty Science Center. It's a fantastic way to celebrate Halloween and get in a little learning, too!
By the way, you can even enjoy watching the movie Spookley!
If you are hungry, you can grab a bite to eat in the cafe. The only bad part is when it's time to leave. I have to say, now that I have gone to this event, I will be back for more Halloween fun next year!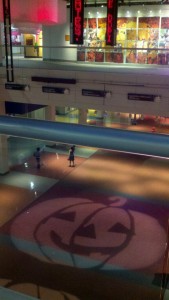 Liberty Science Center
Liberty State Park
222 Jersey City Blvd.
Jersey City, NJ
07302
Disclosure: This opportunity was provided by Buzzing Bloggers and Liberty Science Center. Many thanks. All opinions are that of Diane Sullivan/3decades3kids.