Celebrate Your New Year's Eve Countdown Anytime With Your Favorite Characters and Netflix!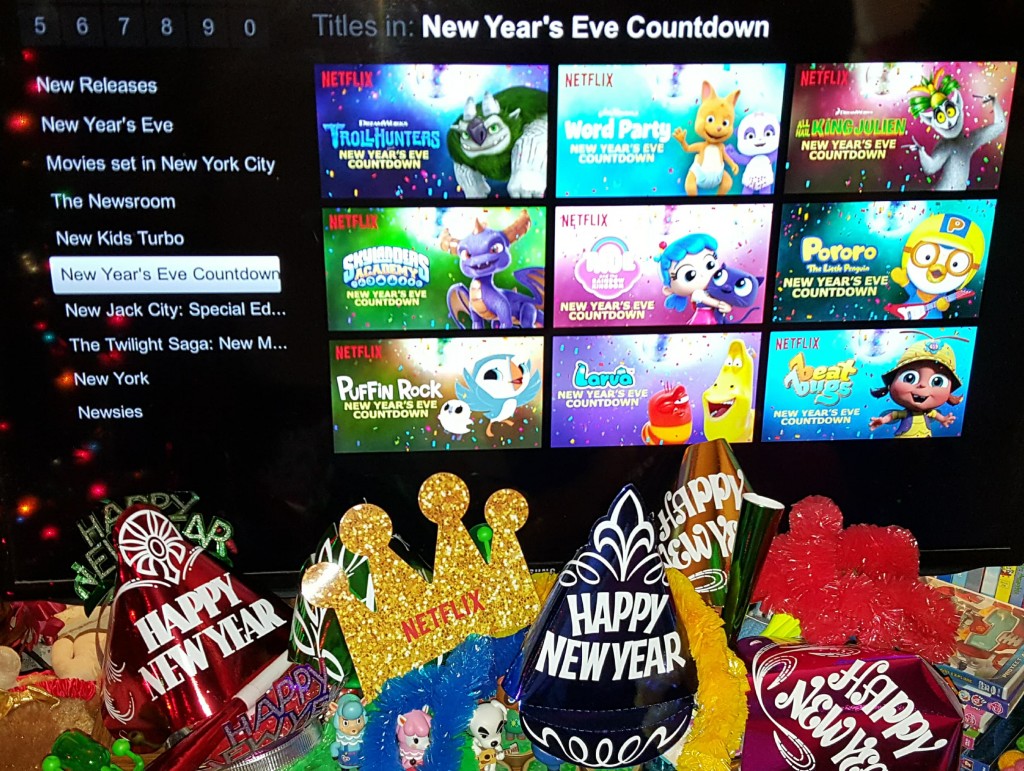 Okay, so technically the New Year's Eve countdown begins ten seconds before the strike of midnight on December 31st every year, but with Netflix you can have your countdown when ever you would like! It's great for families that want to the get the ball rolling a little bit earlier and get the kids to sleep way before the midnight hour strikes! It's also a fun way to celebrate with your little ones before they hit "Stage Crazy" from being up too late. So bring on the apple cider bubbly, the cheese and crackers and let's party, Netflix style!
All you have to do is log onto Netflix and search New Year's Eve Countdown. A bunch of different selections will pop up and you can choose your favorite! You can watch the ball drop and celebrate New Year's whenever and however your family wants. With on-demand countdowns featuring your family's favorite characters from nine different shows, you can get the kids to bed early so you can pop the bubbly and enjoy the rest of evening (aka: one of the best parenting hacks of the year).
And another reason to celebrate – Netflix is making it easier than ever to find the Countdowns on the service. For the first time, a celebratory "2018" icon will be added to the Kids row to provide quick access to all nine videos, or simply search "New Year's Eve Countdown" or "Countdowns" within the search function.
The full list of Countdowns that will be available through Jan. 31st includes: Trollhunters, All Hail King Julien, Skylanders Academy, Puffin Rock, Word Party, Beat Bugs, and new appearances from Pororo, Larva, and True and the Rainbow Kingdom. Happy New Year from 3decades3kids and Netflix! Have a wonderful countdown this New Year's Eve!
Disclosure: Diane Sullivan/3decades3kids is a Netflix Stream Team member. We love to share all things Netflix and keep you up to date on the latest Netflix news along with our favorite Netflix Streaming Binges!! Contact us for collabs at 3decades3kids@gmail.com and @3decades3kids across all social media platforms.