Book Series Adds New App! Experience British Adventures with the Iconic 'The Famous Five' with a New App by Kuato Studios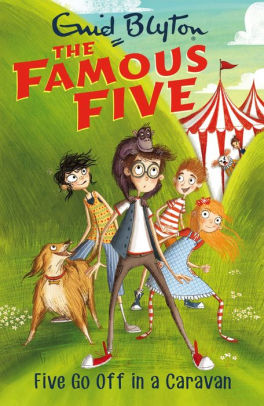 Being a former teacher and mom of three, books have become a big part of my life. I have read my share of my own favorites and also a ton of children's books. Recently I came across, The Famous Five. I preread it and then passed it to my daughter. We both agreed that the book was good and are about to read the others by the same author.  We were thrilled to hear that London based Kuato Studios partnered with Enid Blyton Entertainment to recreate the adventures of The Famous Five in a downloadable children's app Children can immerse themselves in a good old-fashioned English adventure with the launch of a new Famous Five mystery game on the App Store by award-winning app developer, Kuato Studios. The launch of the new app coincides with this year's 75th anniversary of Enid Blyton's Famous Five, a beloved British book series. The game will be release in the U.S. on iOS on October 25, 2017.
Regarded as one of her most popular series, renowned British author, Enid Blyton originally planned to write just six Famous Five books but extended the series to 21, owing to reader demand. Now these much loved characters will enter the digital world with Kuato Studios' new app! The Famous Five app has been designed with all the positive values associated with the books in mind, including friendship, heroism, adventure, love of the outdoors and daring. As with all Kuato games in the Tales Maker series, the app nurtures inquisitive minds and develops literacy skills through storytelling and engaging gameplay. The app allows children to explore the iconic world of The Famous Five, a world packed full of English adventure, mystery and intrigue! Each mystery features unique characters and iconic locations throughout England found in the books, such as the castle ruins of Kirrin Island and Tapper's Travelling Fair. The new Kuato game will enthral Famous Five enthusiasts and those new to the as now, not only can they read about the adventures, but they can also help Julian, Dick, Anne, George and their friendly dog Timmy search for clues, question suspects and solve the mysteries they encounter! With multiple solutions and plot combinations, no single story will ever be repeated and once the mystery has been solved, children can enjoy reading their personalized adventures back in their own game generated storybook!
For Dyslexic readers, there is a section within the Parents Corner where users can choose from accessibility options, including, OpenDyslexic font and colour overlays to help readability. The Famous Five app will be available in the iOS app store now for $2.99.
About Kuato Studios
Backed by Horizons Ventures, Kuato Studios was formed in early 2012 with talent from world-renowned games studios, award-winning education experts and specialists in artificial intelligence. The studio currently has a number of educational game titles: Code Warriors, a coding game for 9-14 year olds; and Dino Tales and Safari Tales which were launched in 2015 and focus on literacy skills for 4-10 year olds. The Tales titles have consistently reached #1 in both the Kids and Education charts on the App Store across the world.