Sun Tail Mermaid Makes Your Dreams Come True This Christmas!
When I was a child there was one thing I always dreamed of being- a mermaid! Now I have happily passed down my mermaid obsession to my own daughter! How I wish they made this years ago..Well, anyway. It does come in children and adult sizes for mermaids of all ages!
Sun Tail Mermaid is something dreams are made of this holiday season. My daughter did not even care that we were no where near the water. She was happy to wear the mermaid fin and tail right on the couch in the living room. Little does she know we will be taking a trip after Christmas where she will be able to wear it in a pool and swim like the mermaid she has been dreaming of being for years. Recently we had the opportunity to test out Sun Tail Mermaid and we loved it. We cannot wait to check it out in water. As far as the fit and the feel, my daughter loves it. It's easy to insert the fin into the tail and I'm sure it will be amazing to swim in.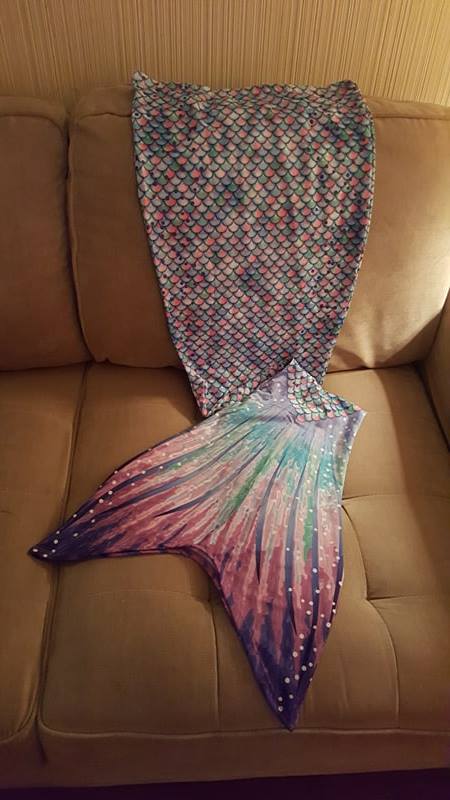 Make your little girls dream come true! Sun Tail Mermaid has created the world's best swimmable mermaid tails and mermaid flippers. Their mermaid tails are soft, comfortable, and come in a wide variety of designs and colors. They are made of high quality swimsuit fabric with 4-way stretch.
Sun Tail Mermaid's monofins are extremely comfortable and virtually unbreakable. Their patented monofin is several steps ahead of everyone else in engineering, durability, comfort, and functionality. The propulsion and control is exceptional. The monofins come in a wide range of beautiful colors, so you can match your mermaid tails or look amazing wearing it alone.
Disclosure: Diane Sullivan is a partner with USFG for this post. Sample provided for review purpose.