A Great Wolf Lodge Birthday Celebration!
This Great Wolf Lodge Birthday Celebration was hosted. We are especially grateful to GWL Poconos. Contact me at 3decades3kids@gmail.com
Birthdays are really special days and meant to be celebrated. There is nothing better than having your friends and family around you on your birthday and creating special memories. Recently Emily celebrated her birthday. Of course we had a home party and a class party filled with cake, candy and everything you could think of when it comes to celebrating. After losing so many of my family members in a short period of time my mom's words just ring my ears, "Celebrate everything!". I hear those words clearer and clearer as time goes by. 
This past weekend our family spent the weekend at our favorite Poconos resort, Great Wolf Lodge. Little did I know that our weekend would be sprinkled with so many Happy Birthday surprises! If you don't already know, our family visits Great Wolf Lodge a lot! Sometimes we visit as media, sometimes we visit just to visit, but no matter which way we go- one thing is always the same- we love it there! The staff and workers are amazing and always make us feel like family. Going to Great Wolf Lodge is like going home. 
Since Emily turned two we have celebrated her birthday at Great Wolf Lodge. We don't usually hit on the exact day, but one thing is for sure- we always get there. We had no idea there were so many ways to celebrate your birthday at GWL. In the past we have brought along our own cake, some balloons and kept the party pretty much contained to our own room. This year was a little bit different. When the word hit GWL that Emily was arriving for her birthday I feel like an imaginary Red Carpet hit the floor. We were treated like royalty from the minute we arrived! 
We checked in and headed to our room. Emily's eyes bugged out when she noticed the Happy Birthday sign on the door! She was SO happy! I can't blame her it was such a great sign complete with the Great Wolf Kids friends and her name on the top of the poster! How cool. We have seen them on other people's doors during other stays and now Emily had one to call her very own. Big moment!! We checked out our room and headed to the indoor water park for a day of splashes and fun! 
As the weekend passed we really celebrated! Aside from spending a gazillion hours in the waterpark (how can you not?), we spent time as a family. We let Emily call the shots for the day! We all knew that Howl at the Moon Mini Golf would be first up! She loves the glow in the dark mini golf! We headed from there to the Bear Paw for some ice cream. Emily was given a special pair of birthday wolf ears and birthday wristband at check in. With that combo she was treated to complimentary ice cream!! What flavor did she choose? Birthday cake, of course! Her and her Daddy spent time playing Magi Quest going from hallway to hallway trying to finally defeat the dragon! So much fun.
Is wasn't long before we all met back up for some dinner at the Loose Moose. The Loose Moose is a buffet style restaurant filled with delicious choices. Of course Emily always wants to go there because of the pizza, mac and cheese, fruit bar and desserts! A million choices and one more delicious than the next. The dinner ended with a surprise Great Wolf Kids character cake! How adorable! I don't think I have ever seen Emily so surprised or smile so much. She just embraced the entire cake surprise and could not wait to blow out the candles and dig in. She did ask for the slice that had Violet on it. No one was surprised at all. Lol! 
Our evening was filled with playing at the arcade and some snuggling during the nightly story time. Following the story time there was a fun little parade around the main lobby. There were a lot of kids and most of them joined into the fun. By then Oliver led the crew over for a meet and greet. I love how available the characters are and how picture friendly everyone is during the stay. Time was ticking and we were all starting to want to head back to the room to relax for a while. The rooms are so cozy, we always try to spend time in them playing cards or UNO or whatever we have with us. As for the fireplace in the room, total plus!! Just as we sat down there was a huge knock on the door. SURPRISE!! It was a special Birthday visit from Violet! Does it get any better than that? Violet is a family favorite ever since she visited our home a few years ago! There were plenty of hugs and laughs during the visit and a million memories made that night.
https://www.greatwolf.com/poconos/birthdays
You don't think the fun ended there, do you? The following morning, somehow Emily mentioned the fun she was having on her birthday weekend at GWL. Before you knew it a crowd gathered around our breakfast table, a candle was lit and singing was happening. So much awesome in one little weekend! She is still talking about the trip now…and so are we. Thank you Great Wolf Lodge for being the best lodge ever. You never let us down! One trip is better than the next! We cannot wait to visit again!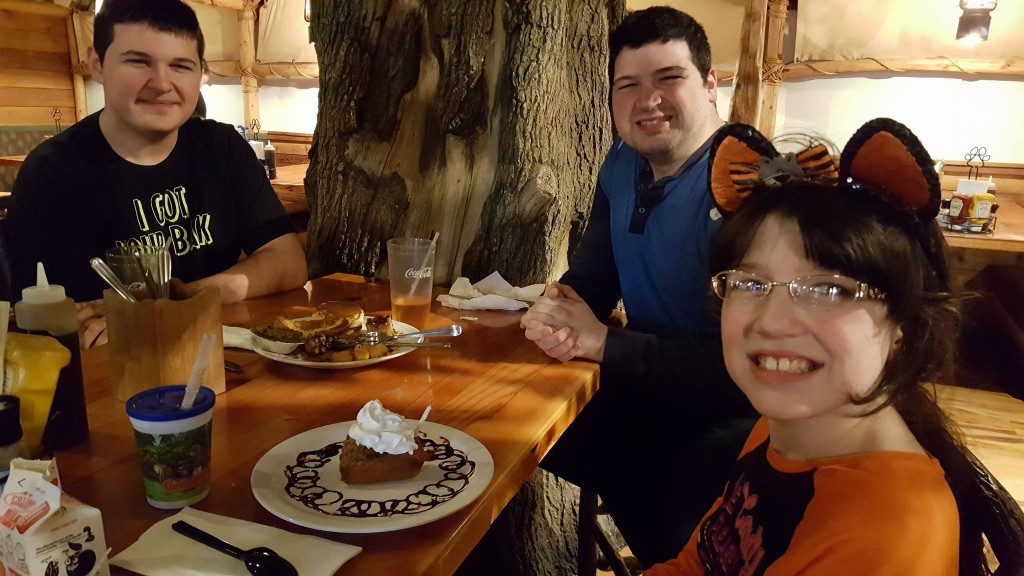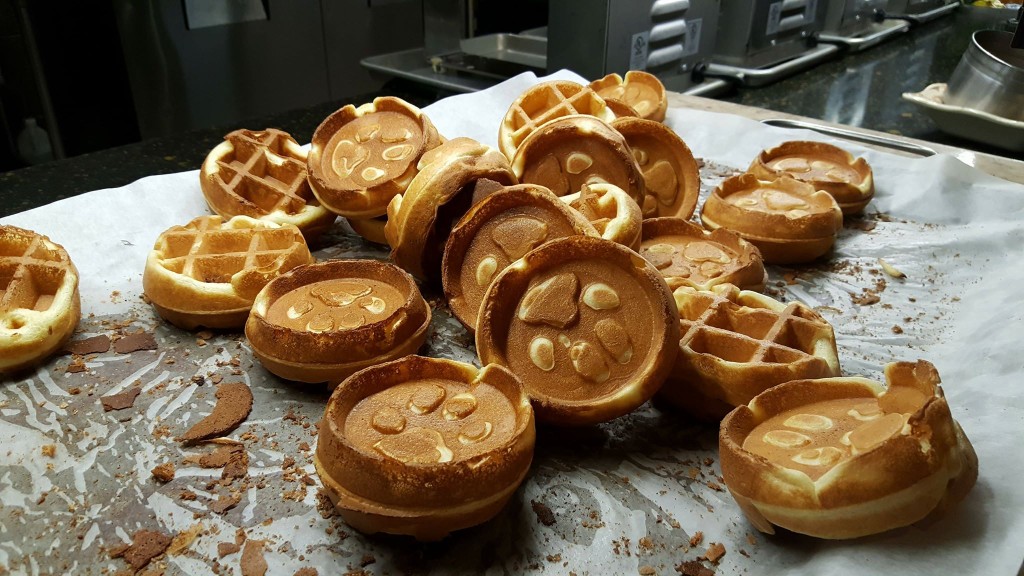 Disclosure: Diane Sullivan/3decades3kids is a partner blog. All opinions are that of Diane Sullivan and do not reflect or represent the views of the parent company represented. Contact me about collabs, travel or any questions about birthdays at GWL! at 3decades3kids@gmail.com or @3decades3kids on all social media platforms.