The Real Deal Veggie Chips Are Perfect For Everyone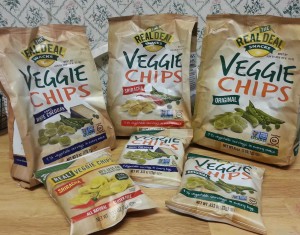 Our family is always on the hunt for something delicious that also leans toward the healthy side of life. The one problem we face is that my guys love things that crunch, and with the crunch that usually means making some bad nutritional choices. Thankfully we were recently introduced to The Real Deal Snacks brand and their Veggie Chips. Our family has tried quite a few veggie chips in the past, some good, some not so good. We were not exactly sure what we were in store for. I am happy to report that our family has given The Real Deal Veggie Chips a big thumbs up.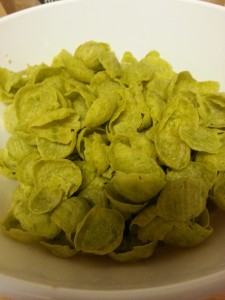 The Real Deal Snacks Veggie Chips are the ideal snack! They are made with 51% real green peas, corn and rice – and there's a serving and a half of vegetables in every once! They come in 3 great-tasting varieties (Original, Sriracha and Aged White Cheddar), They are also gluten-free, kosher, non-GMO and have 80% less fat than potato chips. I would have to call that pure awesomeness. They also come in big family sized bags and small snack sized ones, too. Perfect! If you are looking for a healthier choice when it comes to snacking, these are definitely worth a taste. The Sriracha flavored are totally spicy hot ( a little too much for me, but the guys loved them). The original and white cheddar were both more to my snacking taste. The best part besides the taste- they totally crunch! So feel free to check them out and crunch away! Yum! Check out everything The Real Deal Snacks right here.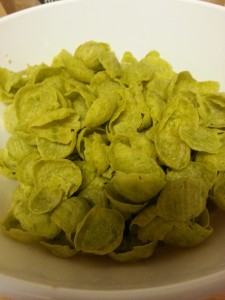 Retail locations are below: Since I am national, I am going to leave up all locations.
St.Louis: Dierbergs, Schnucks, Shop N Save
Chicago: Sunset, Roundy's/Mariano's, Strack & Van Til, Walts, Woodmans, Pete's, Caputo's, & Tony's
Milwaukee: Roundy's/Mariano's, Woodmans, & Piggly Wiggly's
KC: Cosentino's, Balls, Queens, McKeevers, Green Acres, Lucky, Checkers, Dillions/Kroger
NY: Wegmans, Shoprite, Price Chopper, Tops, Fairway, DeCicco's, Gourmet Garage, Zabar's
New England: Price Chopper, Marketbasket, Wegmans
Salt Lake City: harmons, Good Earth Natural, Smiths
San Diego:Baron's, Keils Grocery, Albertsons, Whole Foods
OH: Kroger, Whole Foods
Nashville: Kroger, Whole Foods
Atlanta: Kroger, Whole Foods, Earth Fare
Phoenix: Fry's
Disclosure: Diane Sullivan/ 3decades3kids is  The Real Deal Snacks partner blog. All opinions are that of Diane Sullivan and are honest. This is a sponsored post though Beyondpr. We are thankful for the opp. Sample product was sent in order to facilitate this review. Contact me at Diane@3decades3kids.net and @3decades3kids everywhere else across social media channels. 3decades3kids.net