Peeps® and the Holidays- Perfect Together!
Every year there seems to be a staple in our house when it comes to baking and our official candy bar, Peeps®! When I think about it, it's kind of funny to me. As a child I only knew one type of Peeps, the little yellow guy. Now, flash forward a million years and my kids have Peeps® of every kind for every holiday, movie and more. Our family loves to check out all the new Peeps® when the holidays roll around. 
Recently we were thrilled to sample a box of Holiday Peeps®! Christmas at our house is magical and we really try to make it extra special with baking and hot cocoa. Peeps® is the perfect addition to creating traditions and filling our tummies with yum! Our latest development around here is to add Peeps to our hot cocoa. It started at Halloween this year with a little ghost added to a cup of hot chocolate. So cute, easy and delish. It was a no brainer that when the holiday season arrived we would be adding a little snowman to each of the hot cocoas being made.
As we get closer to Christmas we will be using Peeps® to adorn our Gingerbread house and our cookies. I also heard that Santa will be dropping off some stuffed Peeps® to top off the stockings! Did you know that Peeps® has lollipops? They are incredible. You can check out the full line of Peeps in the following link. We even have a special 20% discount code for you to get your holiday Peeps shopping started! http://www.peepsandcompany.com.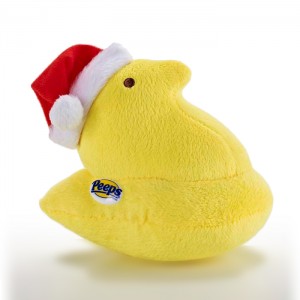 However you "Holiday", be sure to include these sweet little Peeps® into your mix. If you buy online you can order by the case! It's a great classroom gift for the kids to bring to school. Please follow our instagram.com/3decades3kids for more baking and holiday ideas with Peepsbrand! We grabbed some total inspiration about our upcoming gingerbread house when we visited Great Wolf Lodge! They have a lifesized gingerbread house that uses over fifty pounds of Peeps to adorn it! It is a sight to behold and my kids are definitely using it as their guide this year.
Some or our favorite Peeps® finds were: PEEPS® Large Banana Crème Flavored Minion, PEEPS® Vanilla Crème Chicks Pop, PEEPS® Marshmallow Minions, PEEPS® Large Marshmallow Snowmen, PEEPS® Candy Cane Flavored Marshmallow Chicks, PEEPS® Gingerbread-Flavored Marshmallow Gingerbread Men, PEEPS® Marshmallow Trees. PEEPS® Marshmallow Snowmen, PEEPS® Chocolate Mousse-Flavored Marshmallow Reindeer, PEEPS® Holiday Pop, PEEPS® Holiday Plush toy, Mike and Ike Merry Cherry Candy, PEEPS® Lollipop
GIVEAWAY: Now it's your turn to decorate and adorn your creations with Peeps! One lucky reader will w receive a variety of (5) five PEEPS® and PEEPS® & COMPANY® products to use as holiday treats! Jureceive a variety of (5) five PEEPS® and PEEPS & COMPANY® products to use as holiday treats. To enter on the rafflecopter below. Good Luck! Giveaway ends December 15th at 11:59 pm. Winner will be notified by email on December 16th and have 24 hours to respond and claim prize. (usa only/18+). Delivery of prize through Peeps Brand official.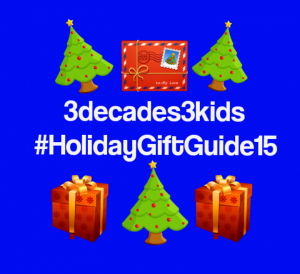 Disclosure: Diane Sullivan is a Peeps® Holiday brand partner. All opinions are honest and that of my own. No compensation was given for this post. PEEPS® and Company® provided the products for your review. Product samples were supplied in order to facilitate this review. Contact me at Diane@3decades3kids.net and @3decades3kids everywhere else. This post is part of our #HolidayGiftGuide15