Are Lugz Under Your Christmas Tree? A Perfect Gift! #HolidayGiftGuide15
Every year when Christmas comes around we are always in search of gifts that others love. For me it's all about getting a gift that I can put to use. This year Lugz will be under my Christmas tree. Looking for boots has always been fun for me. But finding a pair that was both winter durable and comfy was absolutely never fun. Thanks to Lugz my problems are solved. The best part is Lugz has boots for everyone in the family. men's, women's, kid's, and even workproof. It's one stop shopping for everyone in our house. Did I mention the women's line have some amazing colors? purple, rose and pink. They will make any gal smile! 
Lugz has many styles of boots. Their collection has many styles of men's and women's boots, plus casual and athletic shoes. I am pretty much in love with my new Lugz. They are warm and cozy on the inside and weather proof on the outside. I have had other brands that are waterproof but just not comfortable. That is not the case with Lugz. The winter can bring on cold temps, rain, ice and snow. My Lugz and I are ready. Enter here to win a pair of your own Lugz!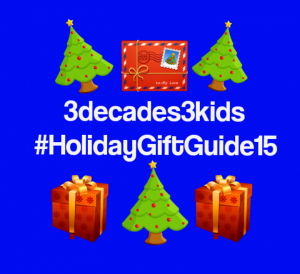 Disclosure: Diane Sullivan is a USFG blog partner. No compensation was given for this post. All opinions are honest. Sample product was given in order to facilitate this review. Contact me at Diane@3decades3kids.net and @3decades3kids.