You Are Invited to CBS Films
PRIDE Movie Screening NYC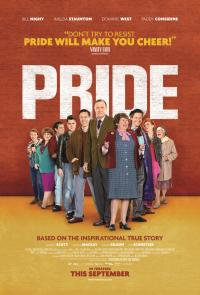 For The Screening of The Pride Movie
Screening Date: Wednesday, September 10th, 2014
Click on the link to grab tickets:
Please remember that screenings are overbooked to ensure a full house. Arrive early so you are not shut out.
Please follow @3decades3kids on Twitter to get early access to when the screening passes will come available to other screenings.
Director
: Matthew Warchus
PRIDE is inspired by an extraordinary true story. It's the summer of 1984, Margaret Thatcher is in power and the National Union of Mineworkers is on strike, prompting a London-based group of gay and lesbian activists to raise money to support the strikers' families. Initially rebuffed by the Union, the group identifies a tiny mining village in Wales and sets off to make their donation in person. As the strike drags on, the two groups discover that standing together makes for the strongest union of all.
Disclosure: No compensation was given for this post. Diane Sullivan is a Gofobo.com movie partner and loves the movies and sharing screening passes with readers! All opinions are that of Diane Sullivan. See you at the movies! Contact me at ELGEorgia@aol.com.