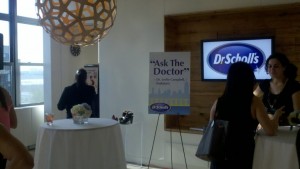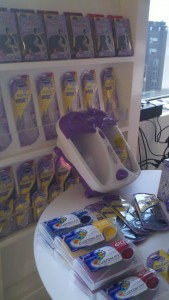 Dr. Scholl's For Her
Recently I was invited to a wonderful
Dr. Scholl's
event featuring some great products.
The guests were pampered with manicures
and of course, pedicures.
The products featured were Dr. Scholl's For Her, which
target helping women's discomfort,
caused by wearing uncomfortable yet fabulous shoes.
Everyone wants to wear the most fashionable shoes they can find. I know as women, we love shoes! Now we can worry less about the dicomfort, thanks to Dr. Scholl's For Her!
I also had the pleasure of meeting and chatting with Dr. Leslie Campbell. She was on hand to share her wisdom
concerning any foot or shoe concerns.
Dr. Leslie Campbell
Sometimes as women, we will forgo comfort for fashion.
Well, in most cases, it is worth it and I'm happy to report that Dr. Scholl's is here to help with a line of products designed specifically for women.
You can choose from a line of products that range from pedicure items to insoles for your favorite pair of heels.
There are even insoles for open shoes!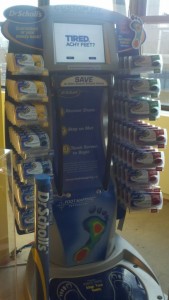 Dr. Scholl's Custom Fit Orthotic Center
During the event I was able to try the Dr. Scholl's Custom Fit Orthotic Center. It's a machine which uses Footmapping technology with over 2,000 sensors to identify your
arch type and foot pressure points.
In no time at all I was given a number by the machine that
matched up to one of the custom fit orthotic inserts.
The machine was very easy to use and is located in many stores.
If you see one, definitely try it out.
My inserts are wonderful!
One of my favorite products of the night had to be the
Fast Flats come in their own stylish wristlet and fit
easily into your pocketbook.
This spare pair of fast flats are fashionable,
easy to carry and can go with you anywhere.
They are perfect to have with
you at a wedding or while traveling.
It does not get any easier then Fast Flats!
Dr. Scholl's For Her
So, if you want to make your feet happy,
Your feet with definitely thank you for it!
Special thanks to Dr. Scholl's for their event invitation.
All opinions are that of 3decades3kids