Monster Jam Heads to Newark, NJ! Tickets Are On Sale Now!  $10 Kids Tickets for First Ever Monster Jam at Prudential Center January 23 – 24, 2016
Looking for a super fun event that the entire family will enjoy? Look no farther than Feld's Monster Jam! Trust me when I say we have been fans for years and everyone loves it! Our family never misses Monster Jam. We all have our favorite Monster Trucks and drivers! Feld Motor Sports® announced that tickets for Monster Jam®, the world's premier Monster Jam truck series, are now on sale for Prudential Center – marking its first appearance in Newark. This four-wheeled extravaganza features heart-pounding racing and unbelievable freestyle driving that is affordably priced for the whole family seats starting at $10 for kids. Tickets are available at www.Ticketmaster.com, by calling 1-800-745-3000 or at the Prudential Center Box Office. Sign up using this link to win tickets—->>> http://sot.ag/4DBTW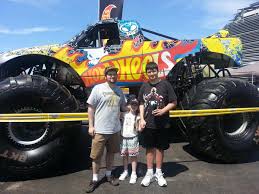 Check out the dates here-Monster Jam will be performing on:
Saturday, January 23, 2016: 
2:00 PM
7:30 PM
Sunday, January 24, 2016
2:00 PM
 The event will feature some of the most exciting Monster Jam trucks in the circuit, including Grave Digger®, Carolina Crusher, Higher Education, Black Stallion,Instigator, Backdraft, Bad News and Saigon Shaker. For some extra fun and an up close look at the trucks and meet/greet with the drivers do not pass this one up. The Party in the Pits on Saturday, January 23 and Sunday, January 24 from 11:00 AM – 12:45 PM gives fans the opportunity to get autographs, view the massive Monster Jam trucks up close and meet the drivers.
Approximately 12 feet tall and about 12 feet wide, Monster Jam trucks are custom-designed machines that sit atop 66-inch-tall tires and weigh a minimum of 10,000 pounds. Built for short, high-powered bursts of speed, Monster Jam trucks generate 1,500 to 2,000 horsepower and are capable of speeds of up to 100 miles per hour. Monster Jam trucks can fly up to 130 feet (a distance greater than 14 cars side by side) and up to 35 feet in the air. Monster Jam, sanctioned by the United States Hot Rod Association®, is the most popular monster truck tour, performing to over 4 million fans annually at the most prestigious arenas and stadiums throughout the world. Monster Jam® shows consist of three main fan-favorite elements – the pit party, racing and freestyle. The pit party gives all fans a chance to meet the stars of Monster Jam up-close while taking pictures and getting autographs.
For more information on Monster Jam, please log onto www.MonsterJam.com.  To follow Monster Jam on Facebook, Twitter and Instagram log on towww.facebook.com/MonsterJam and www.twitter.com/MonsterJam and www.instagram.com/MonsterJamLive. Subscribe to our YouTube Channel atwww.youtube.com/MonsterJamLive.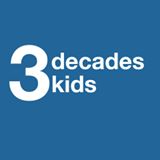 Disclosure: Diane Sullivan is a Feld Entertainment Events Ambassador Blogger. All opinions are that of my own and honest. They do not reflect the thoughts of Feld Entertainment in any way. Event passes are provided by Feld in order to review the event. No compensation was given for this post. Contact me at 3decades3kids@gmail.com and @3decades3kids across all social media channels. Please subscribe to our newsletter and be the first to read everything going on. 3decades3kids.net